As I've written about before on this site, my dad's bamboo rod building workshop has long been bound for the Catskill Fly Fishing Center & Museum. That day finally came, and the long room in the back of our garage is now empty. The Museum, however, is now the fortunate recipient of the collection that comprises a lot of tools originally used by Everett Garrison, and then by my dad.
See below for two photos of my dad at the Museum, from the the rod arrived and he helped them organize and set it up. I'll share more photos and video of the shop soon.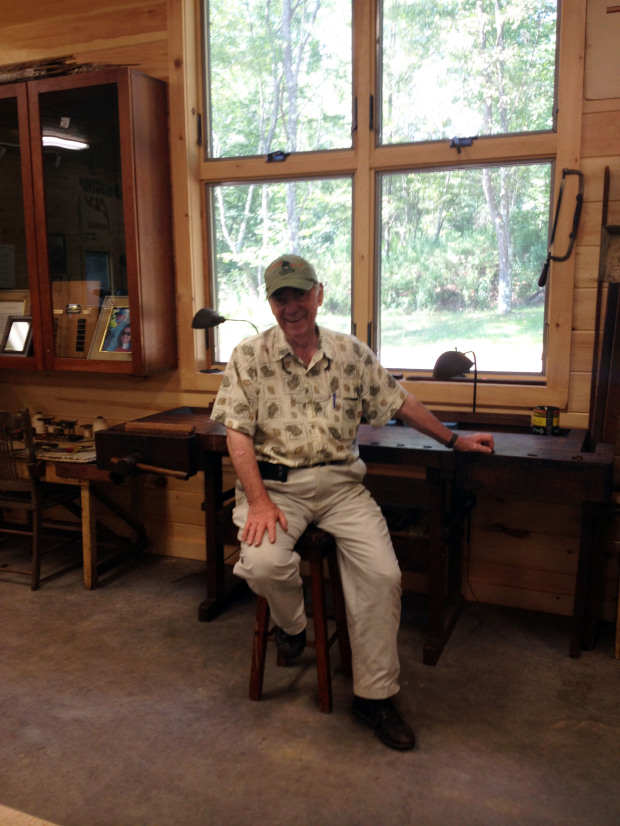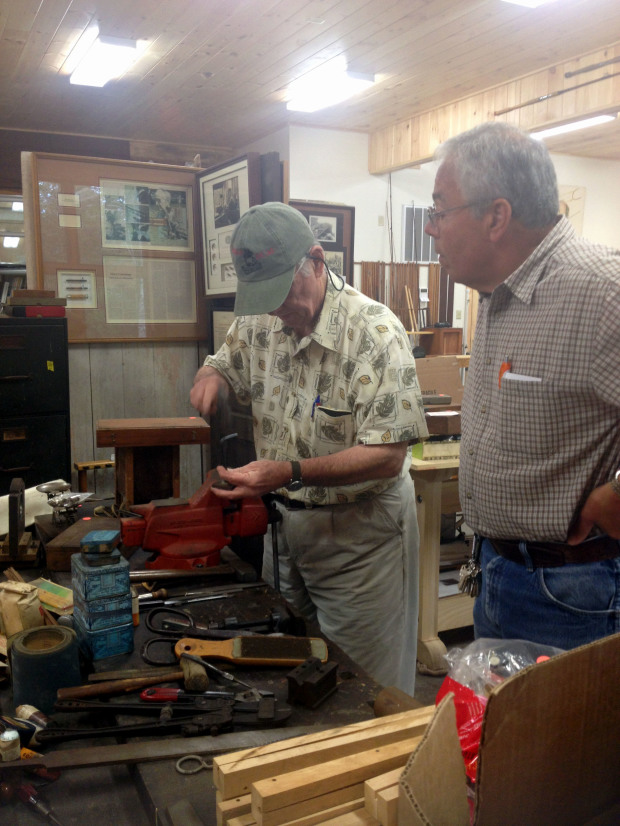 And here's a screenshot of me shooting video of Pops in his old rod shop. I hope to edit and release the video by Christmas 2014. Stay tuned!