It was great to see everyone at the Marlborough Fly Fishing Show this weekend. I ran into some old friends, made some new ones, and met a bunch of fans of the site.
This year, the show felt a bit different — namely, I think, because there were a number of new booths, and new faces. It was great to meet Harry Desmond, behind Berkshire Rivers Fly Fishing (check out his new website here), to see the bamboo rods offered by T&T (which I don't remember being there last year), to meet the folks at Colter, and to meet the guys behind Postfly Box. It was also really good to see so many New England-based companies, as well: the guys Cheeky Reels are great guys, Ryan at Finn Utility is putting out a high-quality product, and the Harrison Brothers were, as usual, drawing a crowd (book 2017 while you can, these guys are popular!).
My favorite part of the show is always the fly tiers. After weeks of searching YouTube for new tying videos, I love the ability to talk with and get inspiration from tyers from around the world. You never know where the spark will come from. This year, I found it in Siugurdur Hedinn, an Icelandic tyer, who was tying Atlantic salmon tube flies.
The weekend started with the International Fly Fishing Film Festival — always a fun event, despite some technical difficulties this year. From the evening, two stood out to me: Hooke's film about fly fishing in Ungava, which was remarkable for its heli-scenes, and "In Search of a Grande" by Angler's Eye Media, which, in addition to being beautifully shot, was driven by a compelling narrative, not just by a series of staged fish-porn shots. (Trailers below.)
See below for some photos from the day, ad for some trailers from the film fest. Hope to see you all again next year!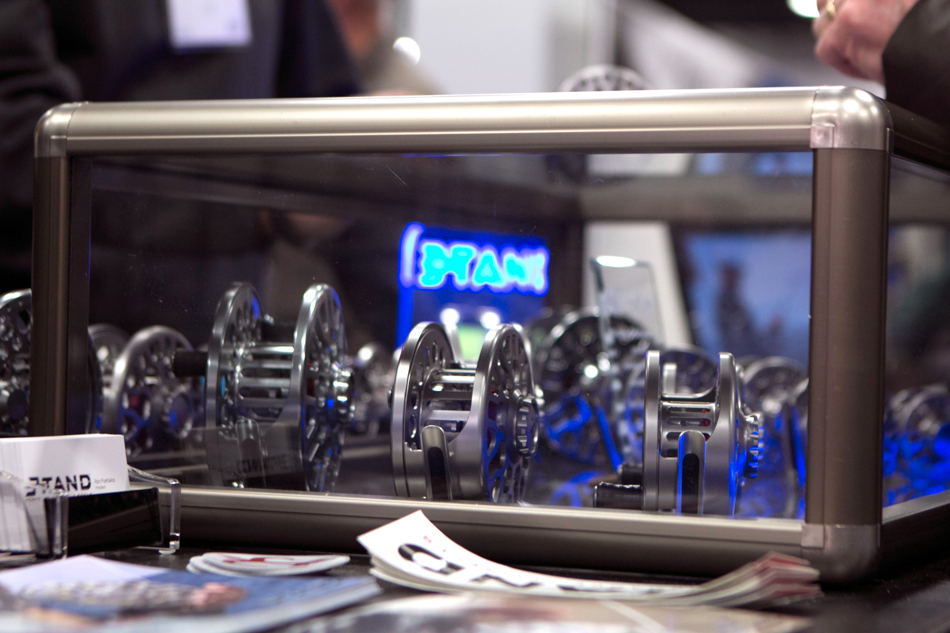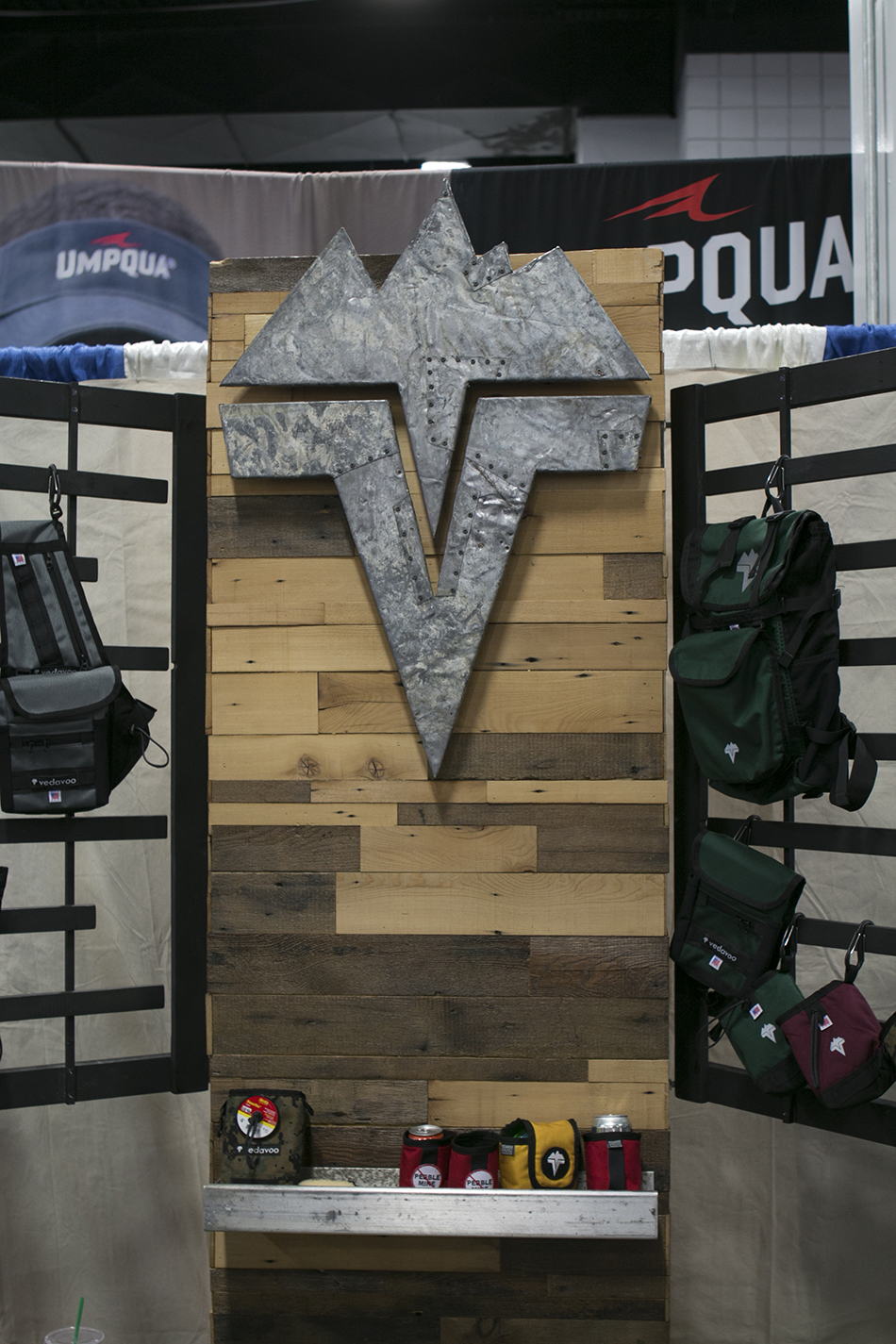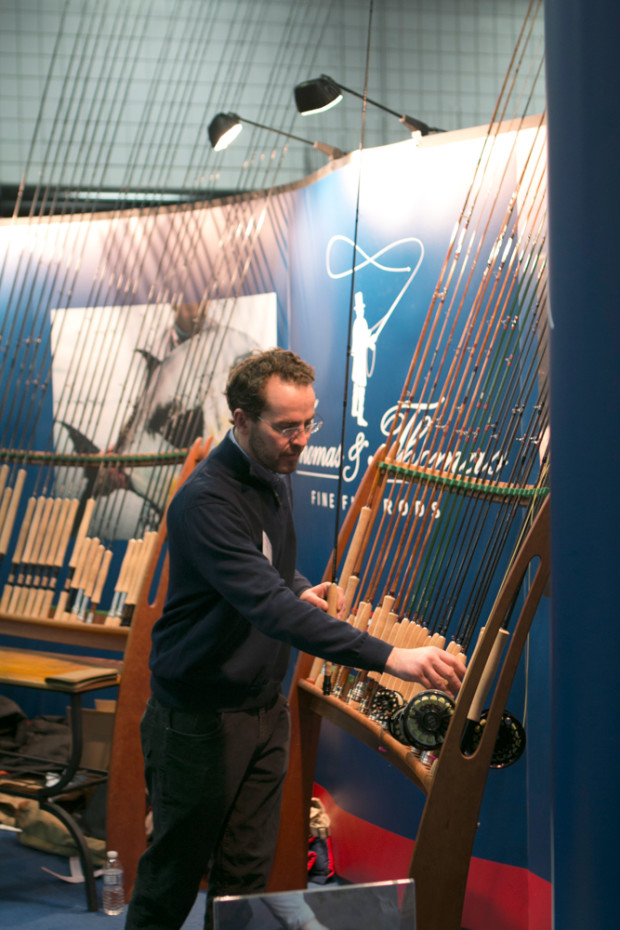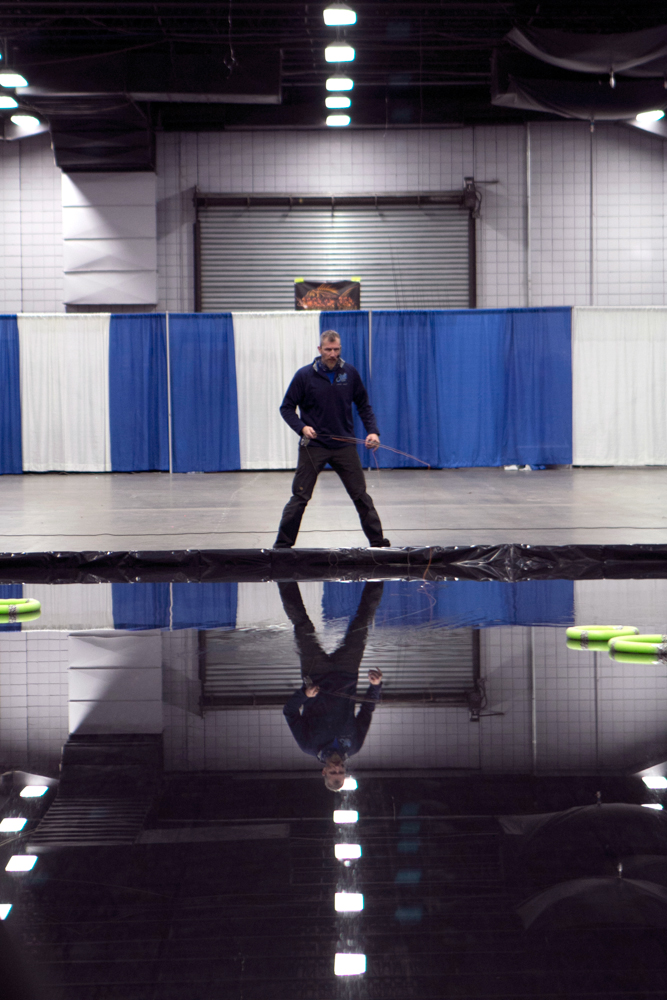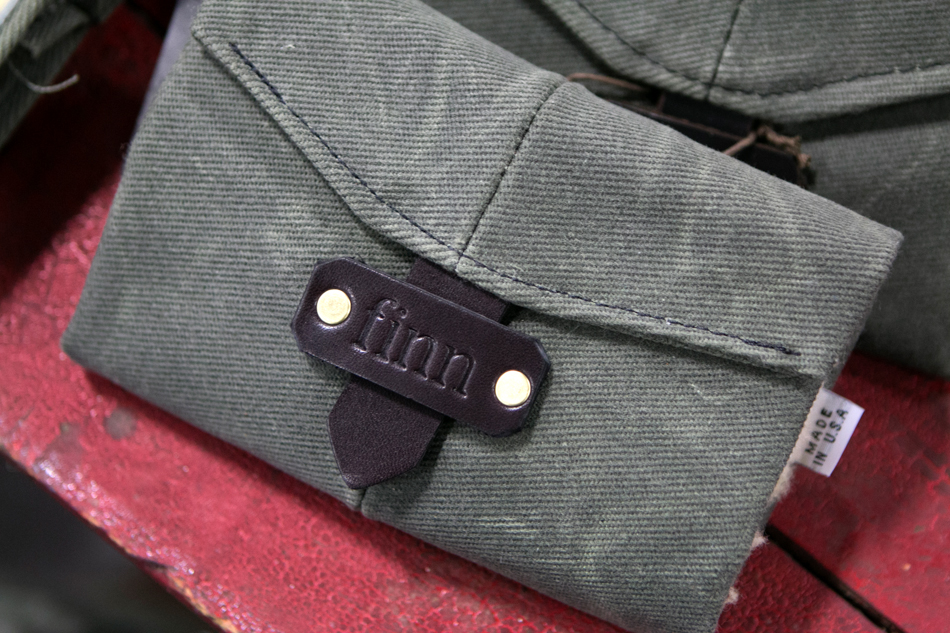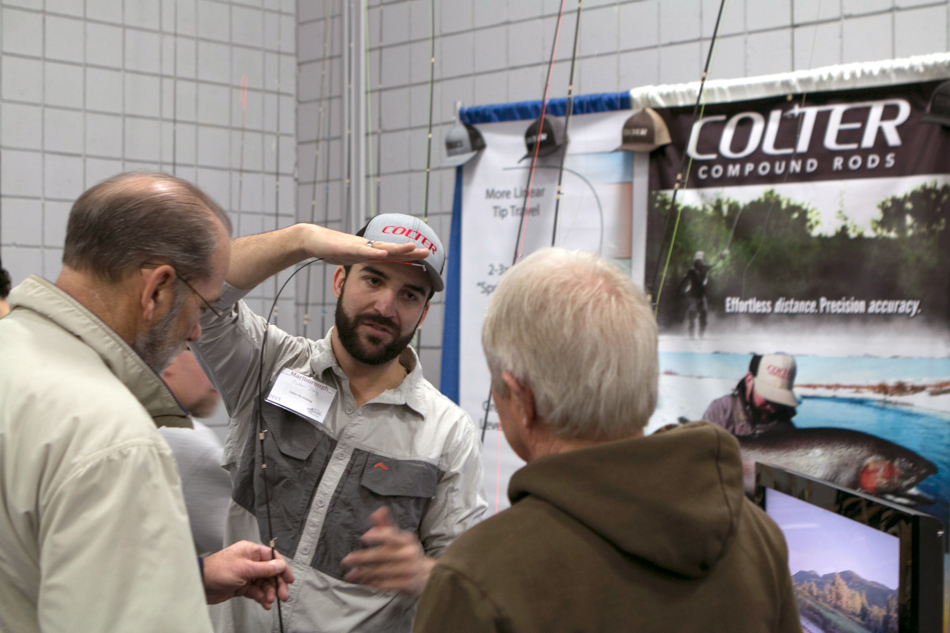 Two trailers from the film festival: