A few days ago, I got the below letter from my good friend Ben Moody about a multi-month trip he and his girlfriend Alex are currently on. The phrase "a trip of a lifetime" is thrown around all too often, but this truly deserves the phrase, if any trip does. I hope you'll enjoy it as much as I did.
Alex and I flew into Delhi 2.5 months ago and have been traveling around India and Nepal ever since. The purpose of the trip was not necessarily fishing, though I brought my 7 piece 8 wt, two reels, and a box of flies just in case the opportunity presented itself. Opportunity arrived in unexpected style, but more on that in a bit.
We started in the south, where I fished a few big rivers in the south including the Tungabhadra and the Kabini, a tributary to the Cauvery. Both used to have lots of Mahseer but not any more. Both were overfished and damned in many places and, according to locals, now have just little bait fish.
From there, we went north and I fished the Teetsa and the Rangeet Rivers, both of which also used to have big mahseer populations. They were amazing rivers full of bugs and just looked fishy, but unfortunately they have no mahseer anymore either. Locals fished them out with dynamite and electricity. It's a pretty common story in India unfortunately, and one I can't really blame the villagers for when I see how utterly impoverished they are.
Even on the Saryu, where I got into fish, there was some poaching, mostly set lines rigged with sculpin and crab. We also heard of occasional netting and dynamiting. In addition to the significant efforts of local outfitters and guides to prevent poaching, the pressure on the Saryu and Mahakali is reduced by the military presence along both rivers. The Mahakali, which is a huge river and where the big fish that spawn in the Saryu live most of the year, makes up the India/Nepal border and so is heavily patrolled with guys wielding big machine guns. This has the happy consequence of reducing illegal poaching (taking any fish from either river is illegal).
After getting frustrated with the fishing in Nepal as well, I booked 5 days of fishing with a guide named Bobby, who is the current world record holder for mahseer on fly – a 46 lber taken on the Mahalaki last June. (Find his website here.) He was a total professional, a gentleman, and a purist. Barbless hooks and long light leaders were the rule. Our styles of fishing matched perfectly. We both like to move quickly along the river and change tactics frequently when things aren't working.
Alex and I stayed at a camp along the Saryu about 2 miles upstream of its confluence with the Mahakali. The several miles of the Saryu up and downstream of camp were some of the most beautiful fishing water I've ever seen. Long, fast, clear runs and riffles that terminated in deep blue pools. I couldn't have designed a sexier river. The bug life was unbelievable: under ever rock there were hundreds of bugs, including stonefly, caddis, and mayfly nymphs of myriad varieties, some monstrously big. All night and morning various caddis and stonefly species hatched, and the late afternoons and evenings were marked by continuous hatches of various mayflies. Small mahseer and snow trout rose in all the pools and riffles.
My timing was not ideal according to mahseer fishing orthodoxy. The best times are thought to be April, May, and June, as the fish fatten up to make a long journey upstream to spawn, and September and October, after the monsoon has scoured the rivers and the mahseer are extra hungry from fighting raging currents for 2 months.
I fished February 22-27th. As far as I was told I was the first to fish that beat and likely the whole river since fall. The guide Bobby had never even fished prior to the first week of March, which he still considered too early. I think my timing actually worked to my advantage. I had the whole river to myself for the full 5 days and the fish weren't yet weary from all the fishing pressure they will get in the coming months.
Within an hour of arriving at camp I landed 3 mahseer in the pool right in front of camp. They were all 1 and 2 lbers but I was psyched just to be on fish so soon. The next 4 days we fished a variety of zones with many methods. All produced mahseer. We sight fished for 2 and 3 lbers in 18 inches of water with small mayfly nymphs. We swung colorful tube-flies in the huge and murky Mahakali with 350 grain sinking tip line. We fished dry dropper rigs with light tippet in clear riffles of the Saryu for large fish. And the biggest fish were caught swinging tiny natural colored steamers in the deep clear pools of the Saryu.
The fish were definitely smart. They laughed at my offerings on numerous occasions when I made the tiniest mistakes in presentation or accidentally struck the stripping basket while casting. It's a very complicated fishery – the fish move around a lot over the course of the day, eat different things over the course of the day, and just shut off sometimes like trout. They also migrate huge distances during spawning. I learned a lot about it but there's a lot more to know.
All the flies in the photo caught fish. Not included are a big golden stonefly nymph that caught a few fish and an olive tube fly that also worked well. I think that some of those green and blue tube flies that you tie for salmon would work extremely well, especially in the deep murky pools of Mahakali. During the season the fish get a lot of pressure and I think I benefited from simply having a different arsenal of flies. No one knows a lot about fly fishing for mahseer as its relatively rare. Bobby and Misty are world experts in this regard.
Despite not being popular on the fly, mahseer are definitely an awesome species to target on fly. The huge ones, 40-80 lb have up to this point been taken only on spinning, mostly live bait, mostly live crabs and snow trout. Bobby says anything 10 + lbs on the fly is a great fish. Apparently a lot of guys that come to fly fish that beat catch no fish in a week of hard fishing. More common than not even.
I was very lucky in that regard: the biggest fish of my trip was 22 lbs. I landed one other that was around 20 and a few in the 10-15 range. I caught lots of fish in the 1-3 lb fish. For a trip that didn't start as a fishing trip, and for the wrong time of year, it turned into a truly great week.
—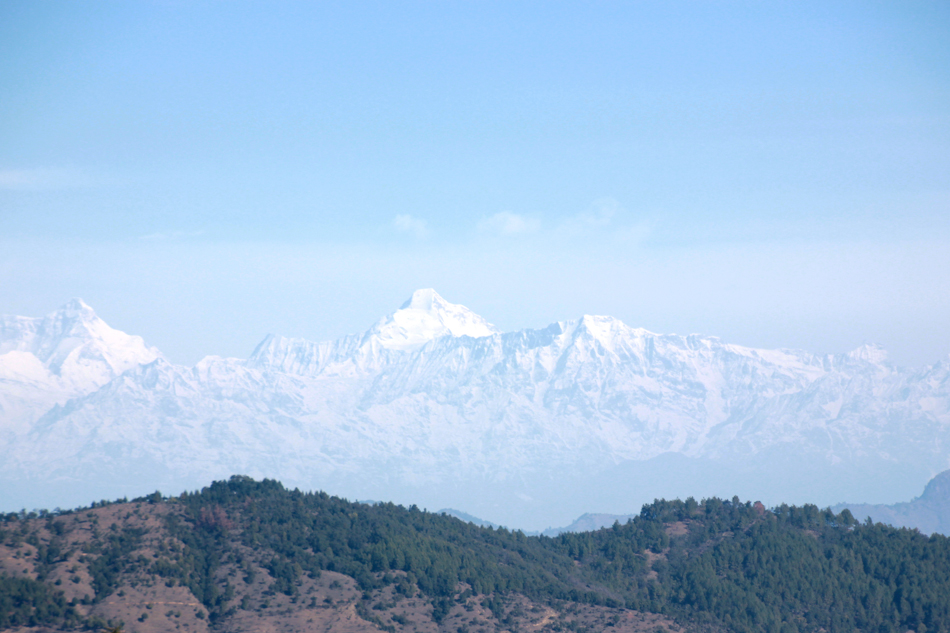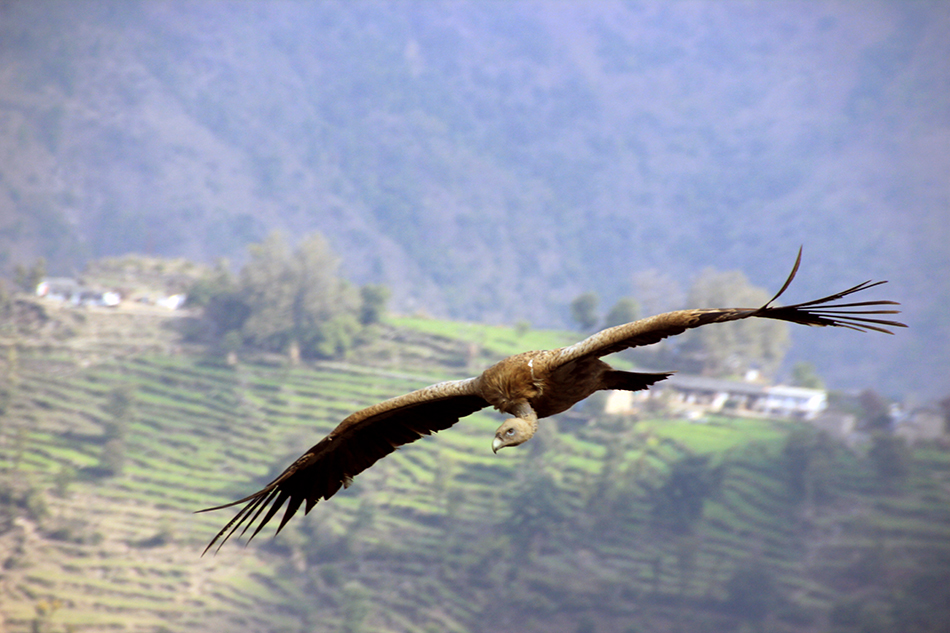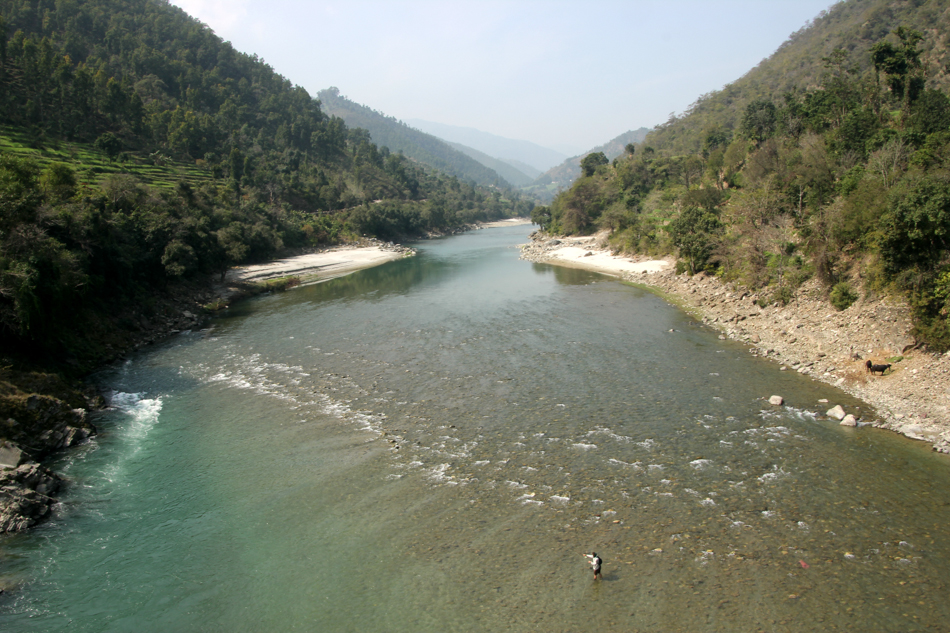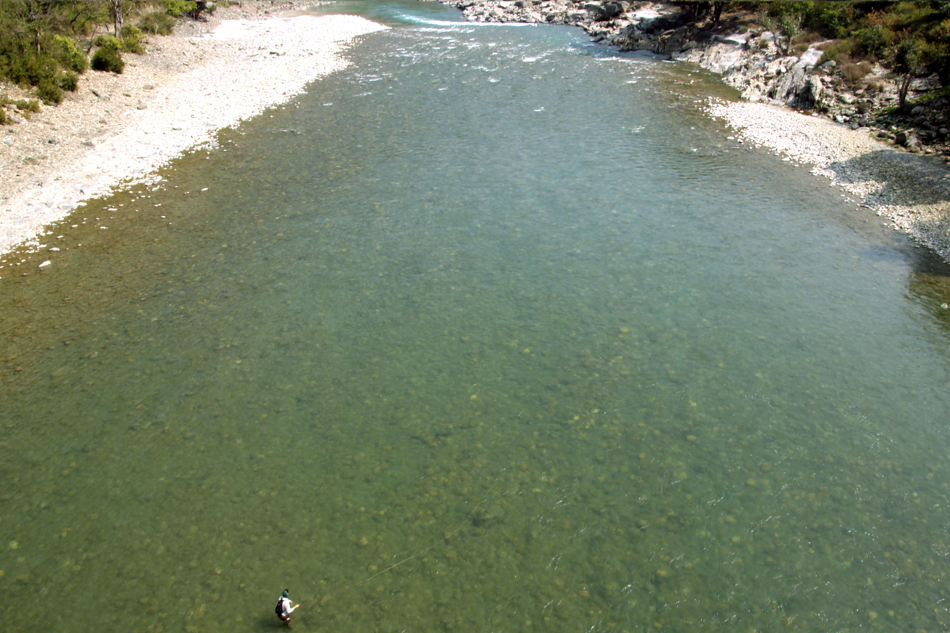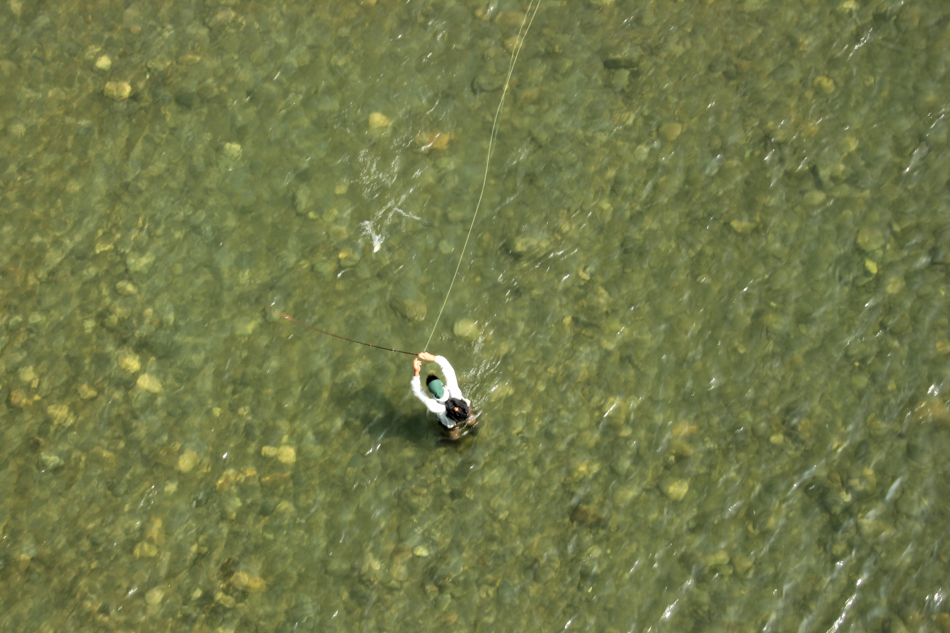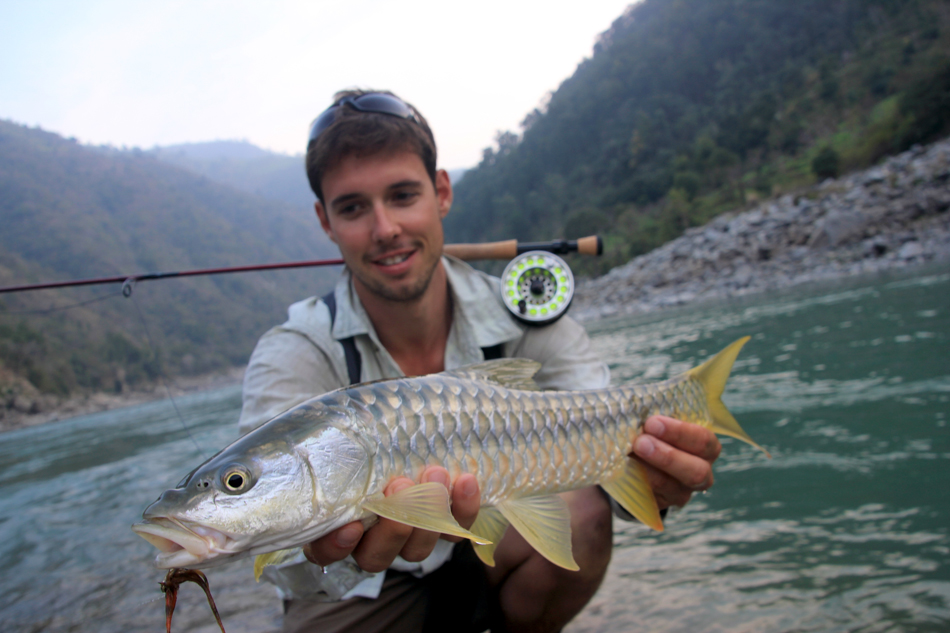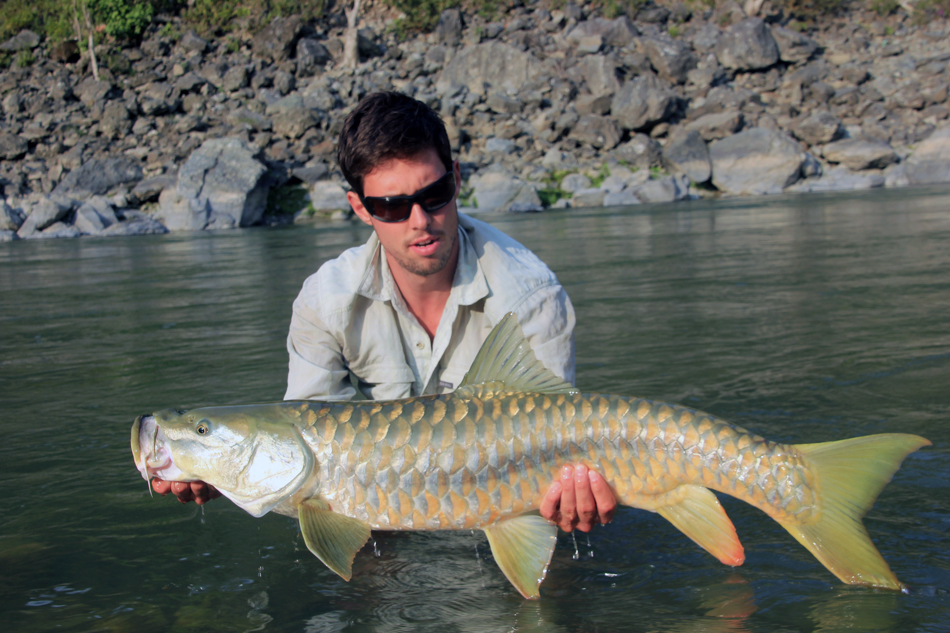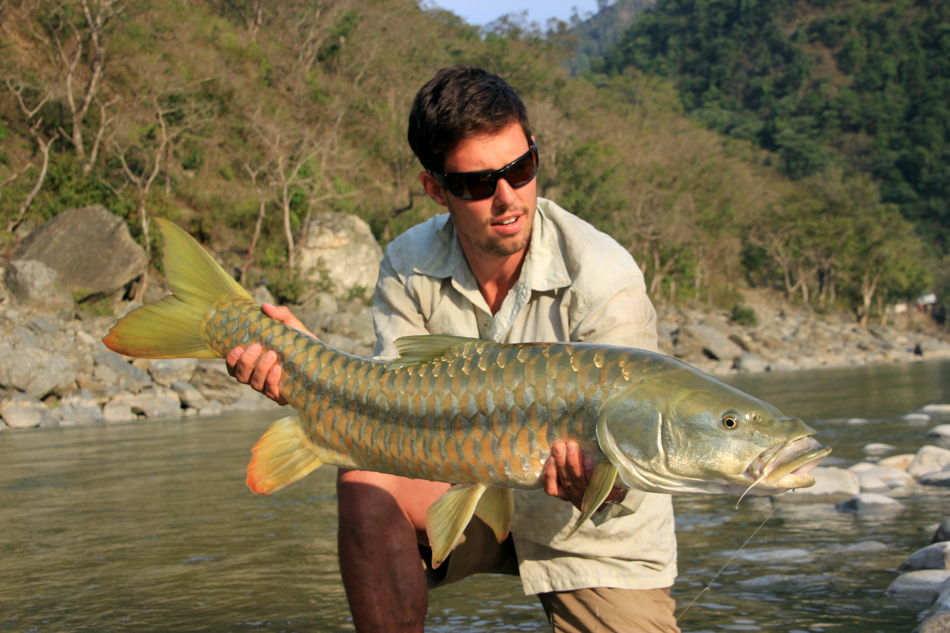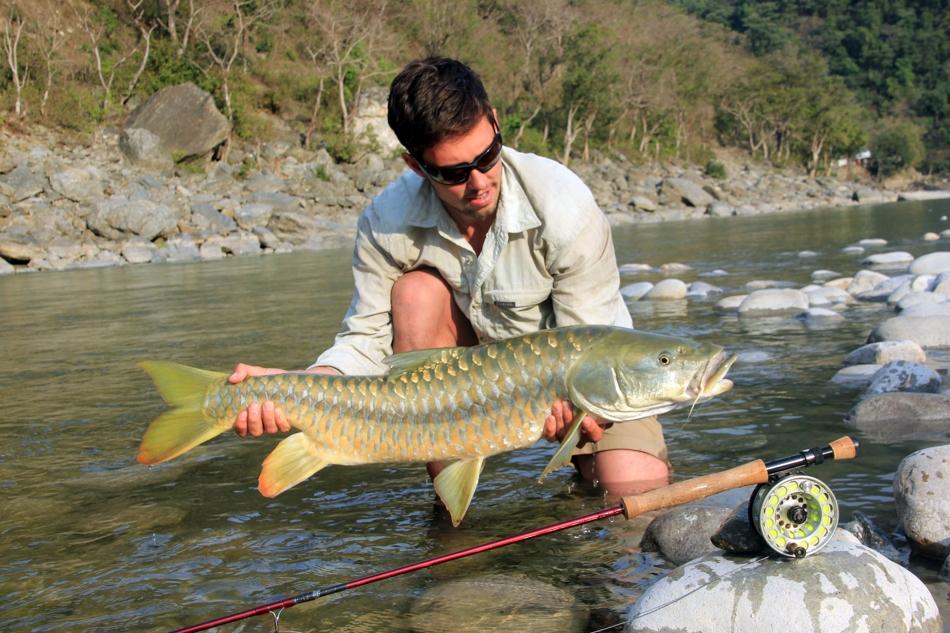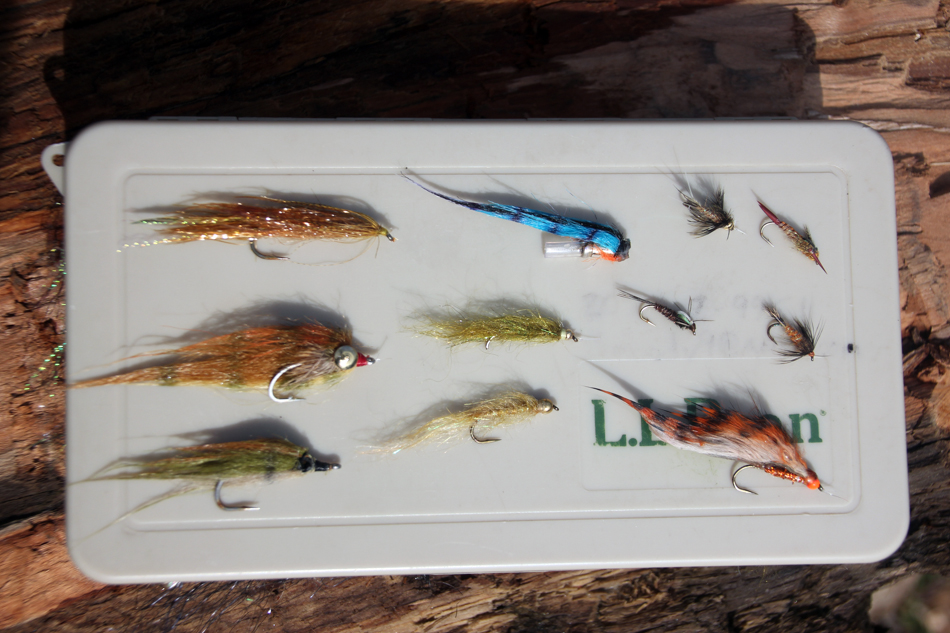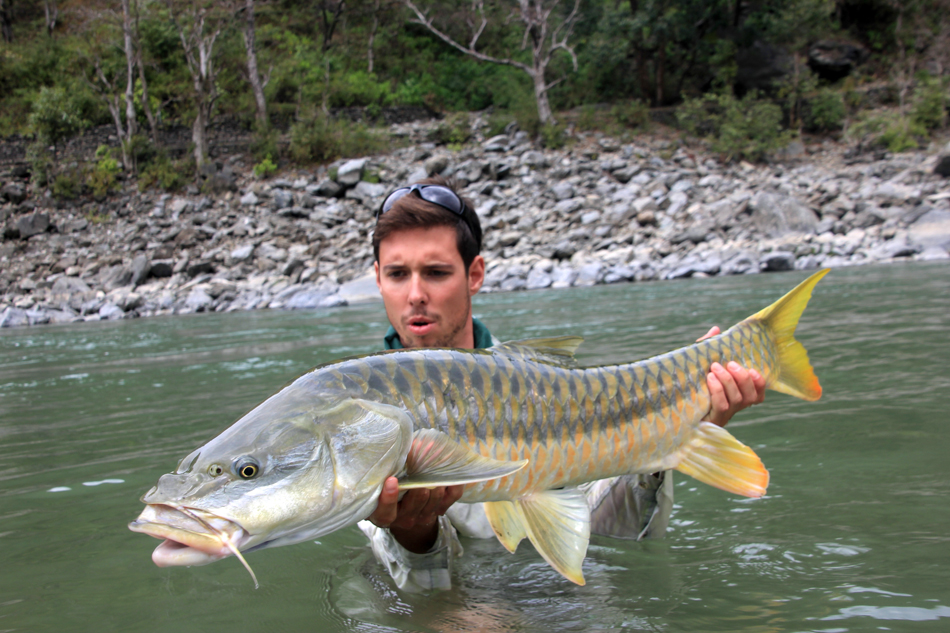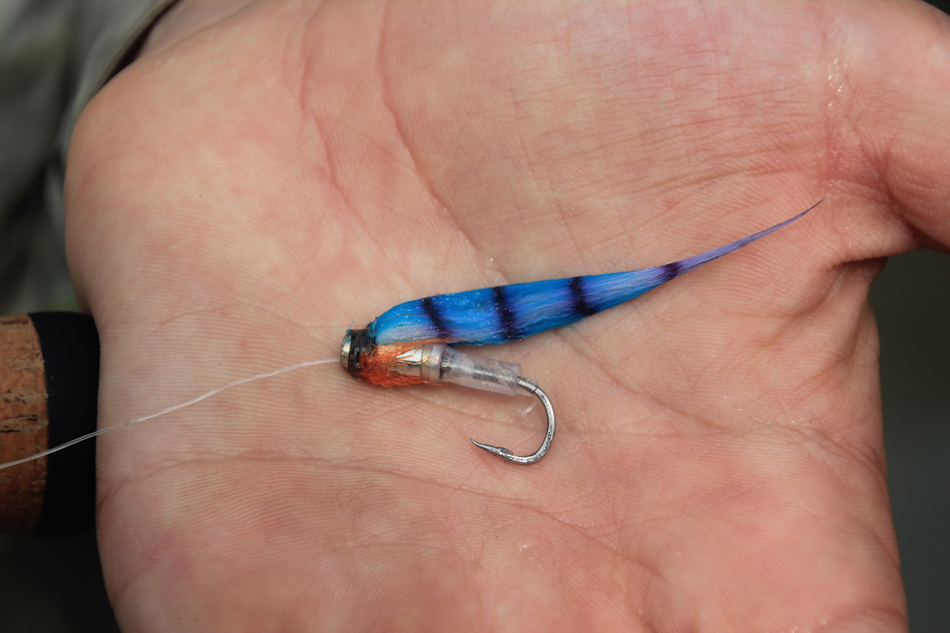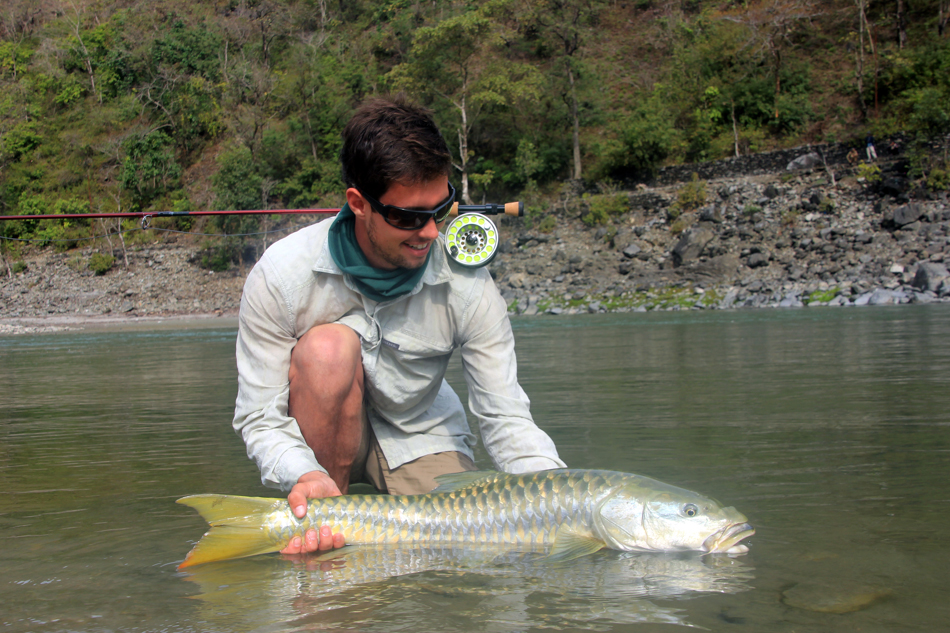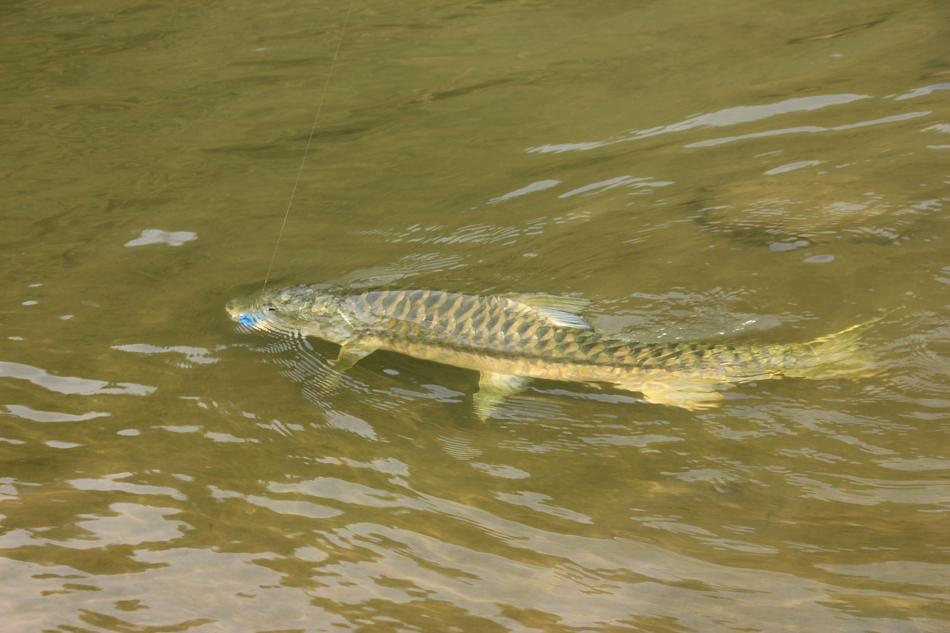 All photos by Ben Moody.