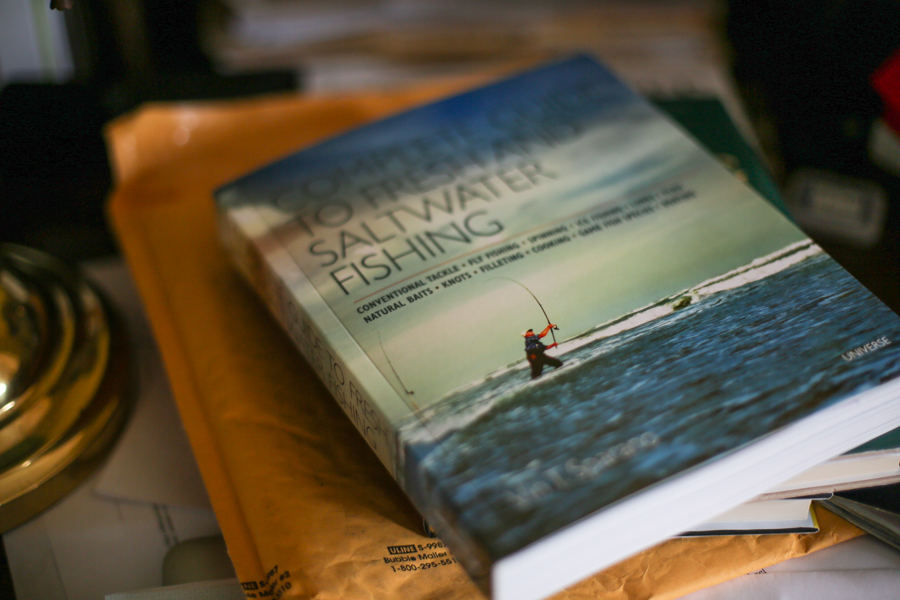 I am often asked why I love fly fishing so much. The answer I provide is a simple one: it's something I know I can do for the rest of my life and not know all that there is to know.  I know I'll always be learning new things and, in that, I know I'll always be excited.
Hence it is that I keep a few handy reference books around. The Fly Tyer's Benchside Reference is the one I reach for most (with 3,000 photographs, and 400 fly tying techniques, it's a must-have for any tyer) but Vin T. Sparano's Complete Guide to Fresh and Saltwater Fishing is a good bookshelf companion for the all around fishermen.
Sure, this is a site about fly fishing, pure and simple. But if I'm honest, I don't fly fish 100% of the time — and I know many of the readers don't, either. I grew up chasing fish with anything I could find. (I remember once literally tying a hook to a long willow branch. It didn't work so well.) I have fond memories of chasing small mouth with tiny torpedos and, as recently as last week, of tossing surface poppers to rising stripers at sunrise.
At times like this, I can't call upon all of my experience and knowledge regarding fly fishing. Even that falls short more often than I care to admit. And when it does, the Sparano book is a helpful guide. For instance, I wish I had had it in my waders when my Longcaster broke off mid-flight and sailed into the distance, leaving me to remember the best knot to join braid to mono in the pre-dawn light. Note to publisher: a waterproof pocket version, please!
Not that that's possible: At 368 pages and 600 color photographs, Sparano's book covers a lot of ground. This includes all kinds of fishing techniques, baiting and casting techniques, profiles of game fish, IGFA rules and regulations, fileting and cooking tips and a lot more. For the fly fisherman, I was pleasantly surprised to find some color pictures of well-known flies, plus plenty of diagrams of how to tie flies.
These are not advanced techniques by any means, but for those times when you've been in an unventilated room for too long with too much Softex, or you simply can't remember how to tie that damned knot, this is a helpful guide.
This is not Sparano's first book. Gor more than fifty years, he has been an outdoor editor and writer. He is editor emeritus of Outdoor Life and has more than fifteen books about the outdoors to his name, either as writer or editor. According to the press release, "In 2009, he was awarded a Lifetime Achievement Award from the Fisherman's Conservation Association, and in 2013 he was inducted into the Freshwater Fishing Hall of Fame."
Buy it, put it on the shelf, and wait 20 years until it's cover is worn and you give it to your son or daughter, to help them learn the skills you too learned as a kid.
—
COMPLETE GUIDE TO FRESH AND SALTWATER FISHING: Conventional Tackle. Fly Fishing. Spinning. IceFishing. Lures. Flies. Natural Baits. Knots. Filleting. Cooking. Game Fish Species. Boating
Written by Vin T. Sparano
Universe Publishing, an imprint of Rizzoli New York
ISBN: 978-0-7893-2925-7
PUBLICATION DATE: April 2015
PRICE: $29.95 US & CAN / £20.00
Trade Paperback / 368 pages / 600 color photographs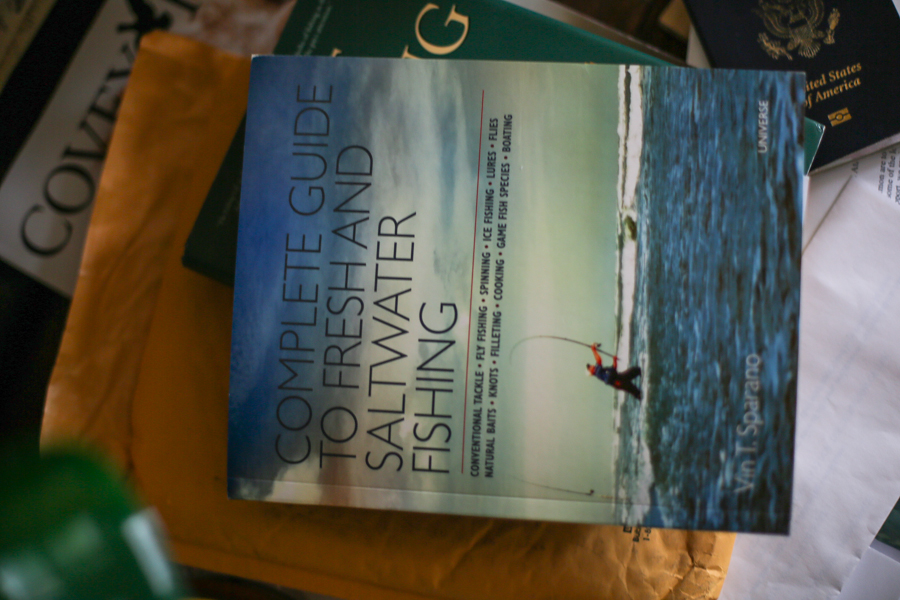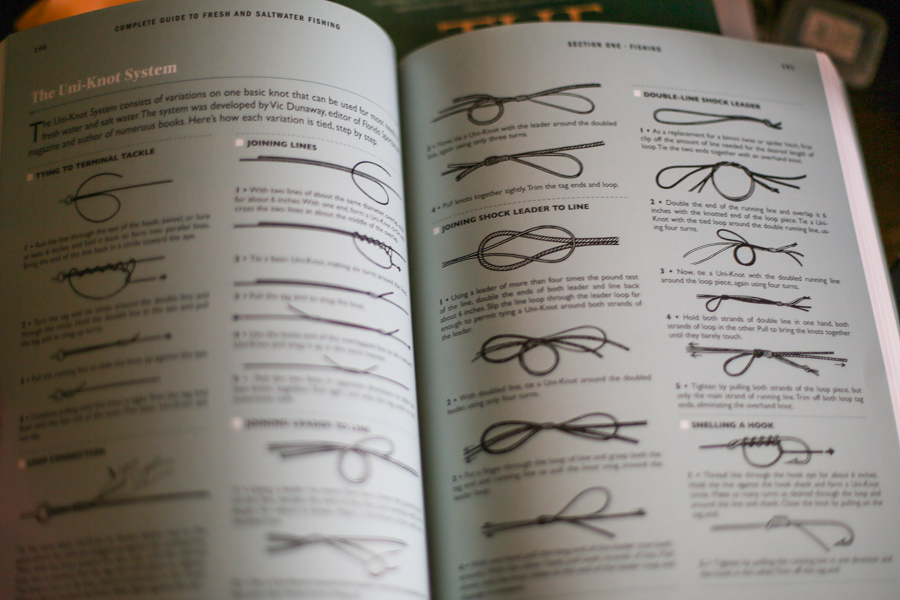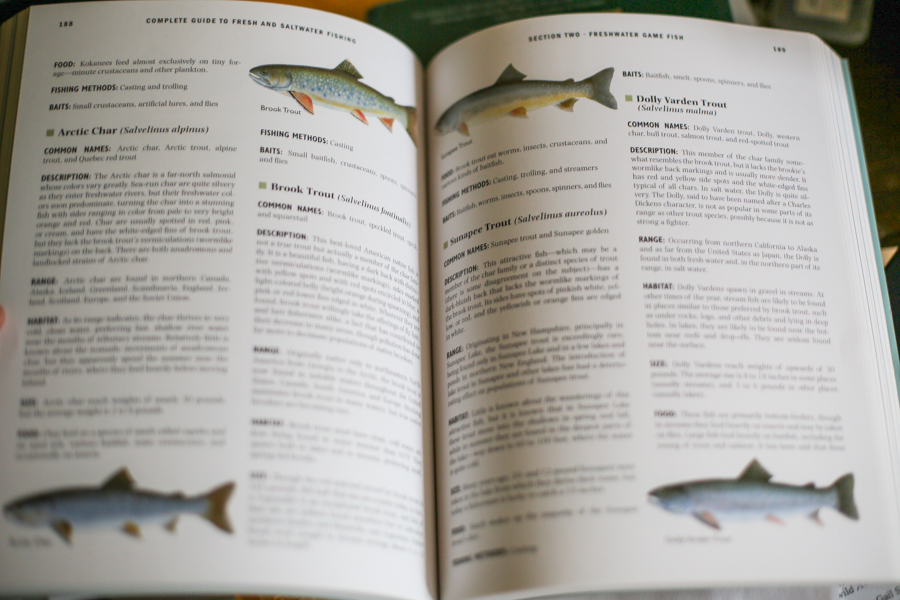 v