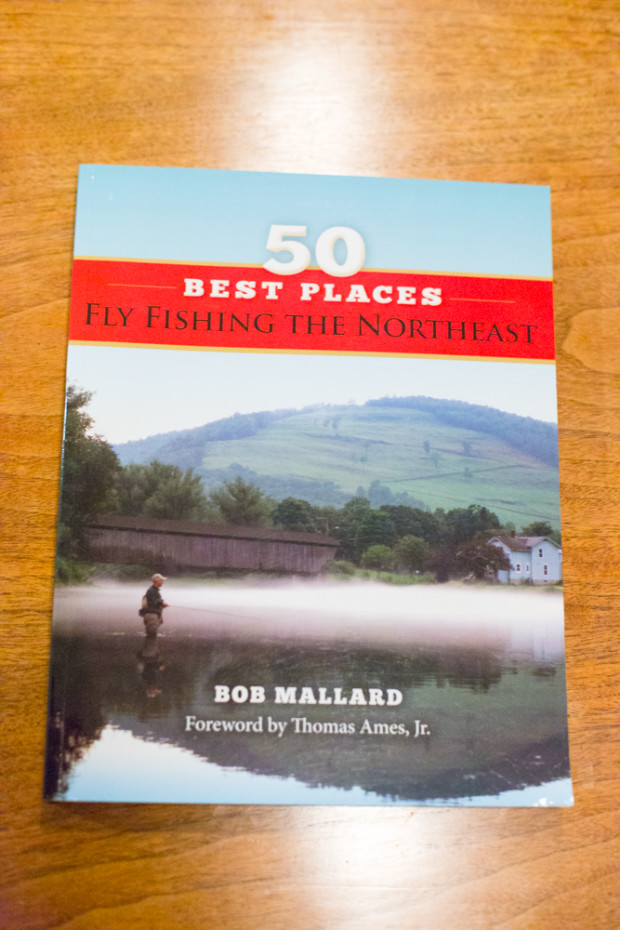 Have you just moved to the Northeast? Do you live here, and have your favorite water, but are hesitant to try new, unfamiliar water? Or, like me, do you simply like to read about fly fishing in your area?
For any of the above, Bob Mallard's new book, 50 Best Places: Fly Fishing the Northeast, is an easy, enjoyable read. It's a hand guide for those new to the area, and a quick encyclopedia for the rest of us who, despite fishing here for years, can always stand to learn more. This is a list, according to Mallard, of "great" fisheries — both those who are presently great, and those he hopes will be great for years to come.
Mallard is one to judge. He has lived here for decades, moving around between Northeastern states. As a fly shop owner and conservationist, he knows our waters well, spending well over a hundred days a year on the water. This books reflects more time than that, even, as each chapter, covering a different piece of water, is written by a different guide. From the Battenkill and Beaverkill, to Rangeley and Montauk, the collective experience in this book is considerable.
One thing that was a pleasant surprise was to be reminded of the Arctic char population in Maine — something that Mallard has dedicated considerable time to as an advocate and conservationist. It's a fishery I've been meaning to explore, and one this book has inspired me to pursue.
Each chapter boasts a number of photos, a large and clear map, as well as a one to two page written summary including history, access, and suggestions for fishing it. Whether you're new to the area, or a seasoned local, there's no doubt a section of water in here you could stand to learn more about. It's worth checking out.
50 Best Places: Fly Fishing the Northeast
Paperback
231 pages
Publisher: Stonefly Press (August 4, 2014)
Buy one here >>