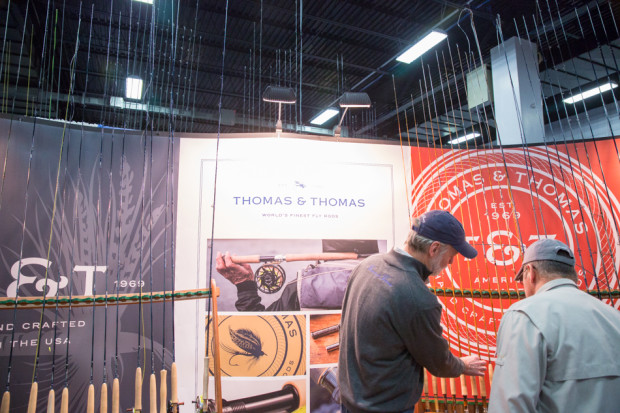 Another year, another Marlborough show. It's always a fun time, seeing fishing faces and friends you only see once and a while through the winter months.
Out of the shows — Denver, Somerset, Lancaster and Marlborough among them — this show is the most provincial of the lot. It's smaller, both in attendees and in booths. The subject matters of the talks that attract the most people are more local, less destination. And a lot of the retailers and speakers have roots right here in New England.
This is the most pleasurable, and most redeeming in many ways, of the show. It's great to have fly fishing businesses from New England committed to the fly fishing show here in New England — Thomas & Thomas, HMH, Cheeky, and 3Tand among them (an annual notable exception is Orvis). It's also always great to see some national brands committed to this market — Beulah and High Hook wines included — and to see some of our local talent on display. I had a nice chat with Topher Browne and Bob Mollard, and it's always good to learn from the talented Sheila Hassan. (I did meet one young woman, a veteran barrel racer who is brand new to the sport, which gave me hope we might replenish the sport with more women — something that I, along with organizations like TU, think is important.)
This year, a few brands were missing — Sage, Tenkara — and a few brands cut back. I certainly hope this isn't a trend.
Here are some photos from the day. Great to see everyone — until next year!