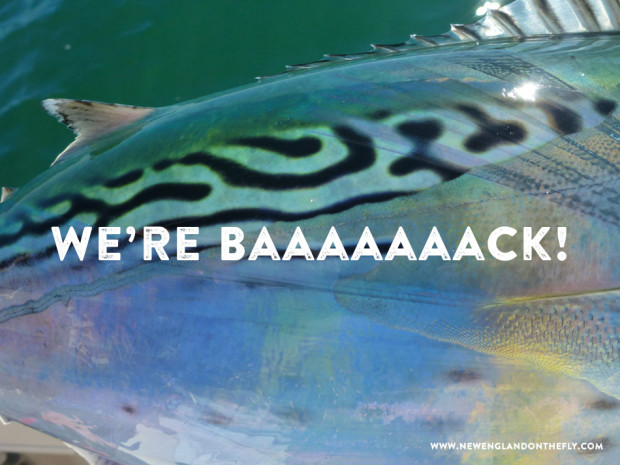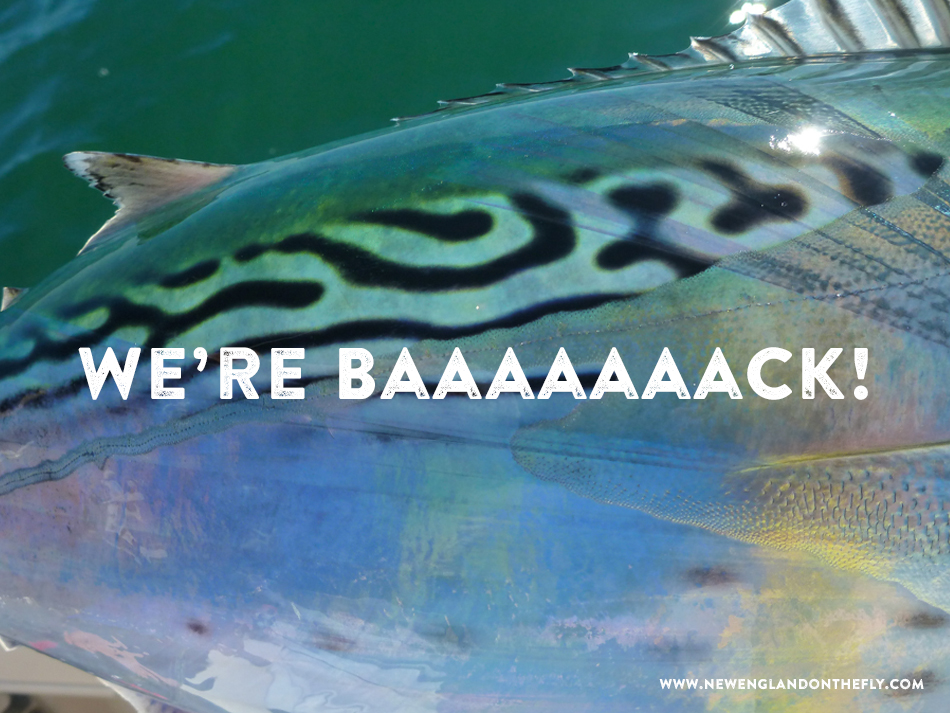 ZZZZZZZZZZZZZZZZZZ!!!!!!!
That is one of my favorite sounds. Though it may resemble the phoenetic spelling of sleep, it's the alarm clock of fall, ringing in the arrival of false albacore, the speed junkies of salt, New England's most beautiful saltwater fish, and one of the most entertaining to catch on a fly.
But how to chase albies fly fishing? It doesn't require anything special, other than a good rod, the right flies, and a fast cast, and a bit of luck. I know of one guy who recently caught 14 from shore in one day. Granted, that's like winning the lotto a few times in one day, but still — it happened!
The essential question — besides the retrieve speed, which is a topic of debate — is: which flies? Here I try to lay out some of my favorites.
To answer that question, you need to first ask: what do they eat? A lot, is the answer, but like a feeding trout they can be frustratingly selective in their eating habits. I've been out at Montauk surrounded by a blitz and thrown everything into it — except for a size 10 gummy minnow which, of course, they were feeding on. (Here's a video of when we did get into 'em.)
The most commonly discussed flies for false albacore are ones that imitate sand eels, bay anchovies, and silversides. They do also feed on juvenile peanut bunker, herring, and butterfish, among others, but let's stick with the most frequent prey.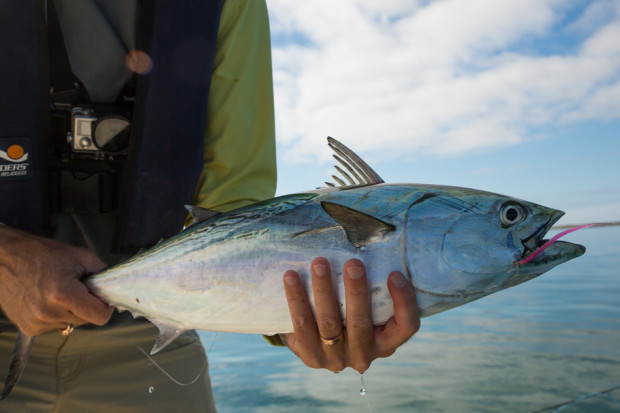 The Mushmouth, invented by Boston's own inimitable Dave Skok, the Mushmouth is a great fly for many fish, including albies.
Another favorite Skok pattern is the aptly named Albie Whore, a fly that is more broadly imitative, but super effective — and not just with albies. Stripers also devour this fly, in my experience.
The Fleye-Foil by Popovics is a brilliant base for a pattern for albie flies. The below by John Makin are among the nicest I've seen, with a 3D eye and a soft body — beauties.
Surf Candy variations (another pattern made famous by Popvics) are great for albies. Tie them in this olive, or a green pattern, and tie them long — then cut down the tail if you're on smaller bait.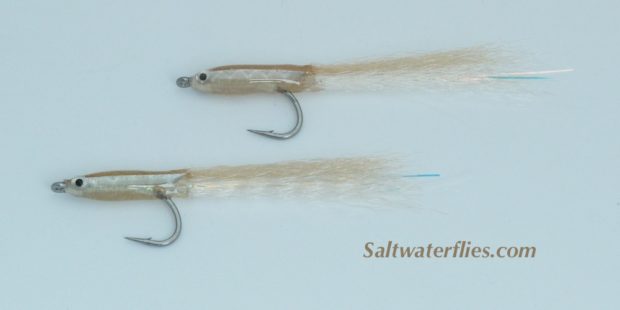 Sometimes, like that day off Montauk, albies are on frustratingly small bait. For those occasions, try these small gummy worms — and bring a sharpie to color them up, if you need to.
Some of the most fun I've had is fishing a dry fly to busting albies. Yes, you heard it: we matched the hatch on the surface, casting, "up-drift", to slashing albies. Eat your heart out, Schweibert. On this occasion, we did it on Crease flies with floating lines.
Finally, there's the Clouser minnow — and if it ain't chartreuse, it ain't deuce. Tie it and, when you want to catch fish, Schweibert be damned, fish the Clouser. It works. And, while you're at it, watch Bob Clouser himself teach you how to tie it.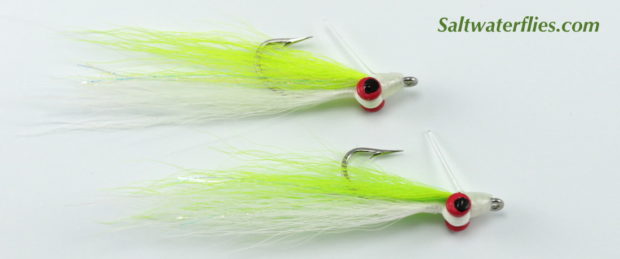 If you're looking for more info, check out Tom Gilmore's excellent book on the topic.
 It's the definitive guide. Now, get fishing!