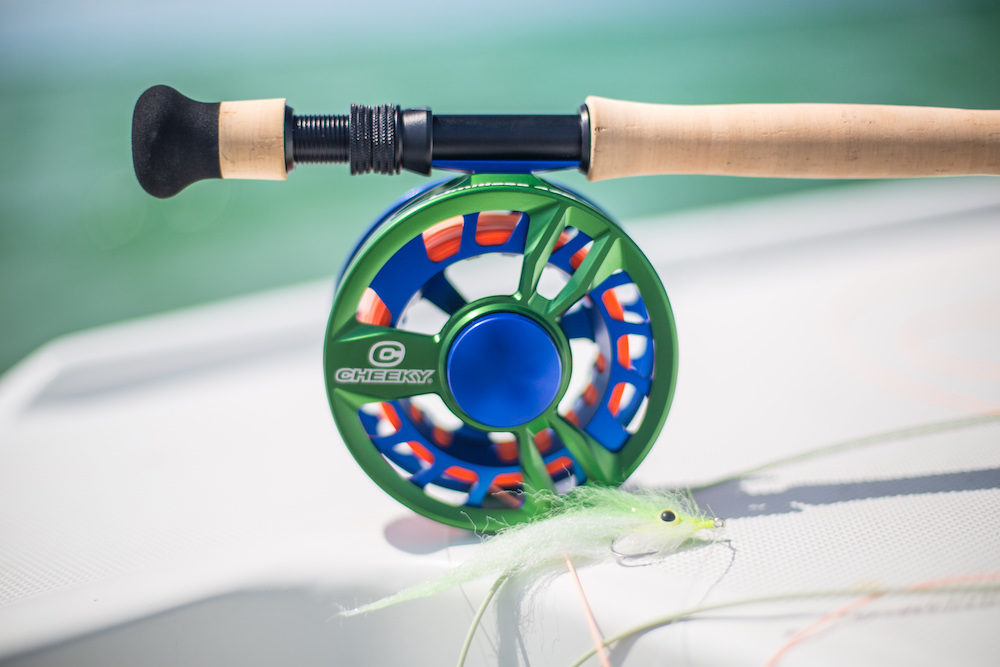 What is a fly reel to you?
Is it a custom work of Made in the USA, like a custom Abel or limited edition Hatch?
A part of a long tradition of craftsmanship, like a Bogdan or a Saracione?
A piece of history, like an Edward vom Hofe?
Or simply a tool, like that one you picked up for 70% off at a big box store?
This question — the question of what a reel means to me, and to others — is one I've been pondering since Cheeky fly reels came onto the scene a few years ago, first as a made in the USA reel, then as a reel that, while made off-seas, was touted to punch well above its relatively low price tag would suggest.
I was pondering this question about a month ago when I tested the Cheeky Limitless 475 reel on a tarpon trip to Boca Grande, Florida. It was set up to be the perfect test of a big reel and a brand name that has exploded onto the scene — onto magazine covers, social feeds, and actual fly rods — faster than just about any brand short of Yeti in recent years.
If you look at a Cheeky reel, the first thing you notice is the color. The reels combine blues, greens, yellow, gold, black, and red in a way that consciously bucks the tradition of reels being delivered in a fairly bland color palette of exposed metal or black. There's something refreshing about the playfulness of this. The brand clearly speaks to a new, younger demographic, with whom Cheeky has become an immensely popular.
While Cheeky reels are clearly part art, it would be unfair to suggest it's a business built on color. After using a few Cheeky reels, I can say that I think there's more to them than a Pantone wheel — there's real substance too, especially in the newer reels.
The Limitless is a new reel for 2017. They've tweaked the frame a bit, built an integrate reel foot, increase line capacity, and generally beefed it up so as to reduce side-to-side torsion without adding weight.
This is a good reel. From a pure functional perspective, it's precisely what most fly fishermen will need — and, at $475, it's three or four hundred dollars cheaper than other reels that claim to deliver the same thing.
This price point is a challenge to competitors. But let think that price corresponds directly to performance. I think this reel, and others in the Limitless series, will do exactly what you need. Why not spend the extra change you saved by replacing that cracked fly line of yours?  Or buying a graphite rod blank and teaching yourself to build a rod?
Beyond all of this, there is one thing that you don't see in the reel but that I think is really important: Cheeky is a company that is heavily involved in its community. The Cheeky Schoolie Tournament on Cape Cod — now the largest fly fishing tournament in the world — starts the New England saltwater season off on a fun note, and the fly fishing film fest is a great winter event. Both bring a lot of people together. Ted, one of the founders and the friendly, unchanging face of the company, clearly cares about this community. Indeed, through all of their involvement and partnerships, they've helped create more of a fly fishing community here in New England. They also donate to organizations like TU, Stripers Forever, Casting for Recovery, and more.
That growing community means something, and is important. To those of us who live here in New England it gives more meaning to the phrase buying local — a local company that invests back into the region. This matters a lot to me, as I know it does to aa lot of others, and it can make up for some flaws.
So, what is a Cheeky reel to you? A bit art. A bit local. A bit community. A reliable tool. All for a good price.