Fly fishing, Maine, catch and release striped bass? That's my sweet spot. I grew up in the rocky coast, and love chasing striped bass on the fly.
You can understand my excitement, then, when Joe and Matt from Why Knot Fishing started the Southern Maine Fly Fishing Derby three years ago. I fished in that tournament and had a great time. This year, the tournament has grown to over 30 teams with some great prizes.
My partner Bob and I were back and determined this year. I scouted spots for a few days, but unfortunately that wasn't enough. We hit a few spots — ledges, and miles of a sandy bay — but only caught three for our effort, well below the winning total of four fish combining to an impressive 113″.
Everyone was blitzed by the afterparty — sun burnt, thirsty, hungry, and a bit delirious — but the experience was great. We'll be back. If you haven't fished it, you should — it's a great event.
Thanks to Joshua from All Points Fly Shop + Outfitter of S Portland, Maine for the awesome photos! The shop is brand new — be sure to stop in and check it out! (My photos and my fishing partner's are not watermarked.)
Thanks also to Why Knot Fishing for setting this up, to Oxbow for hosting the great after party, and to all the great sponsors — all listed below.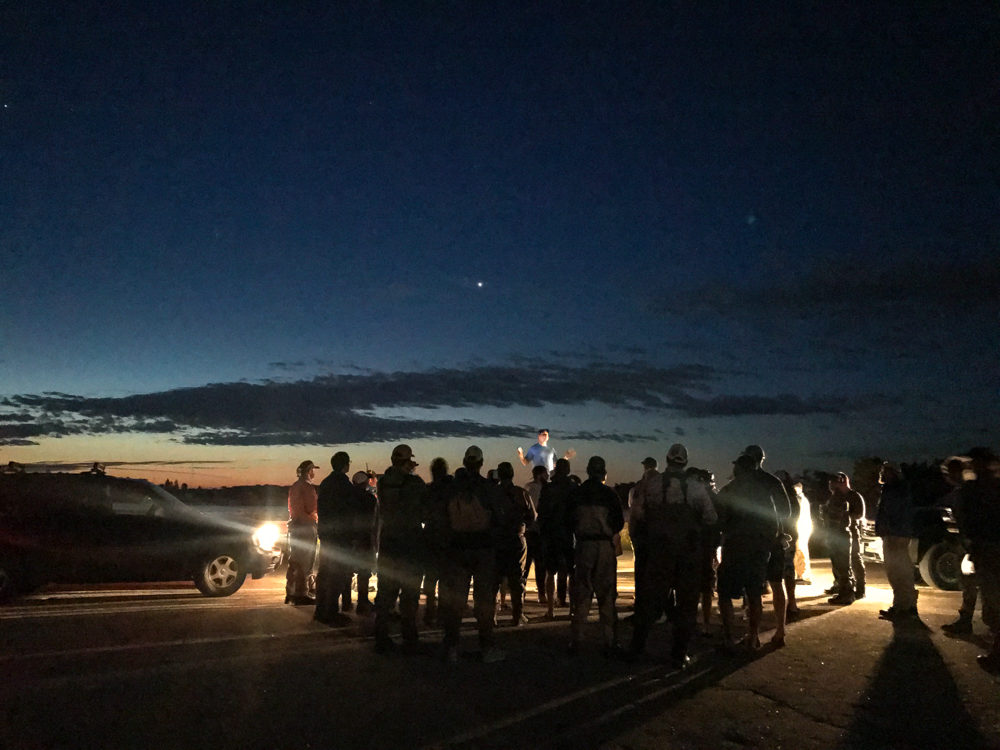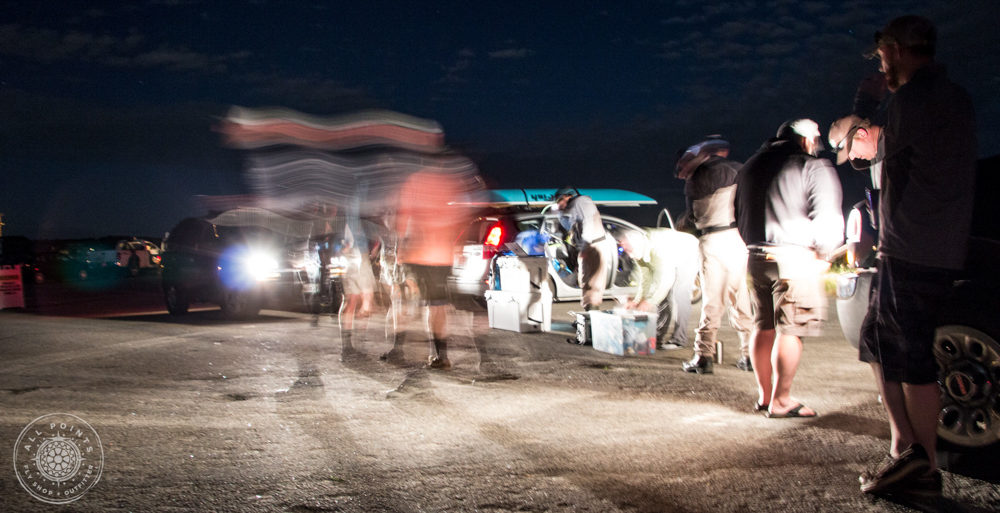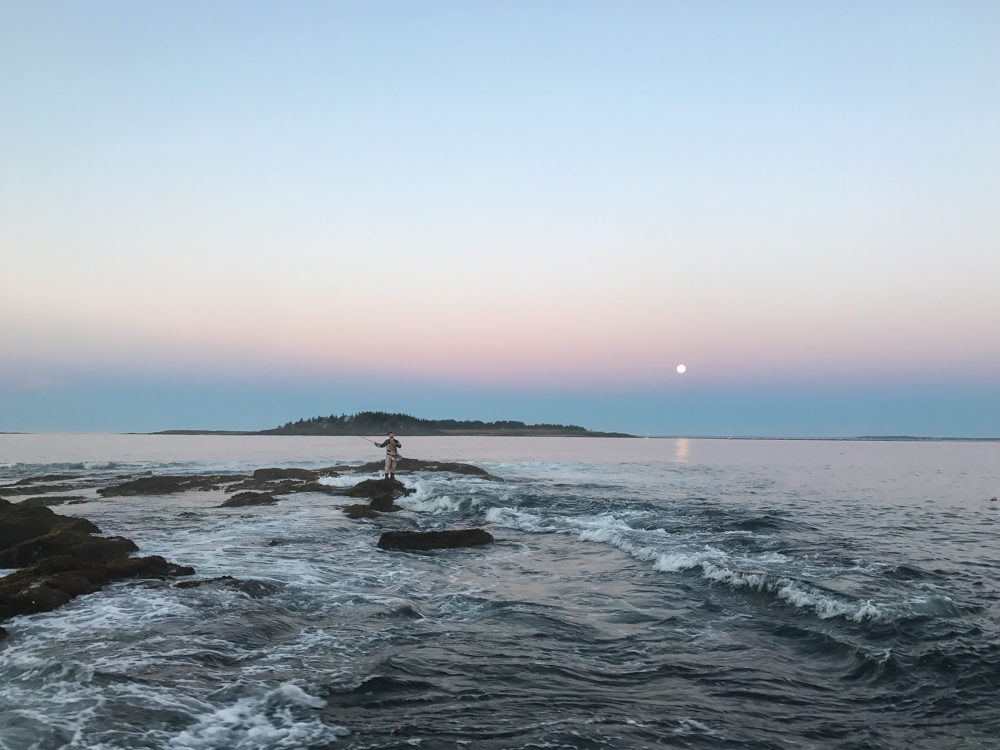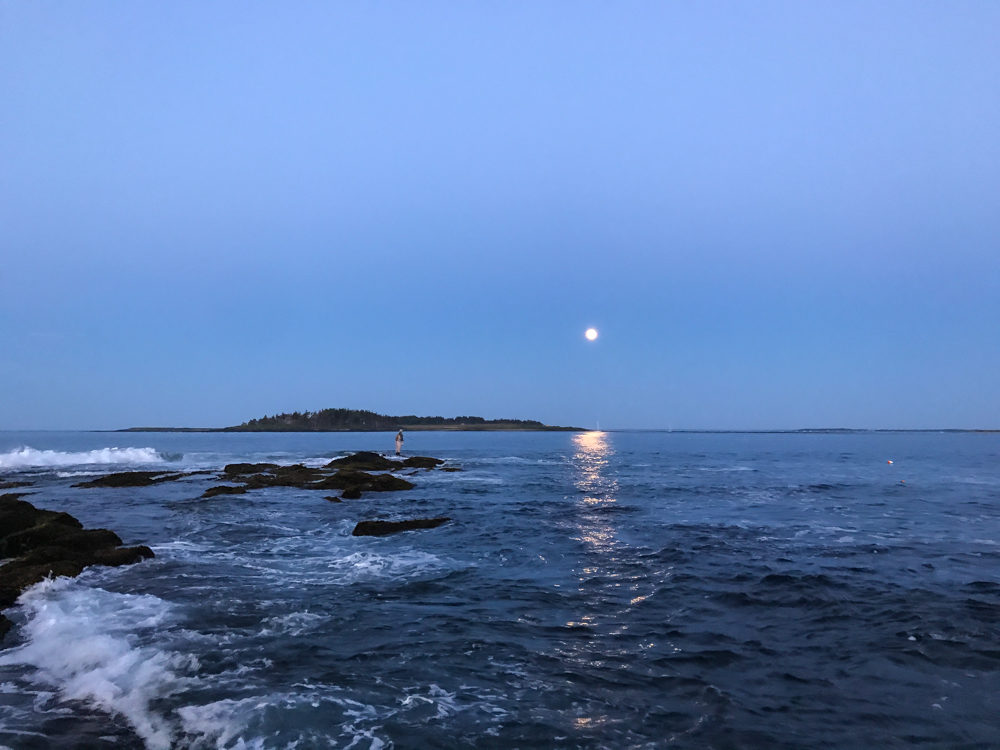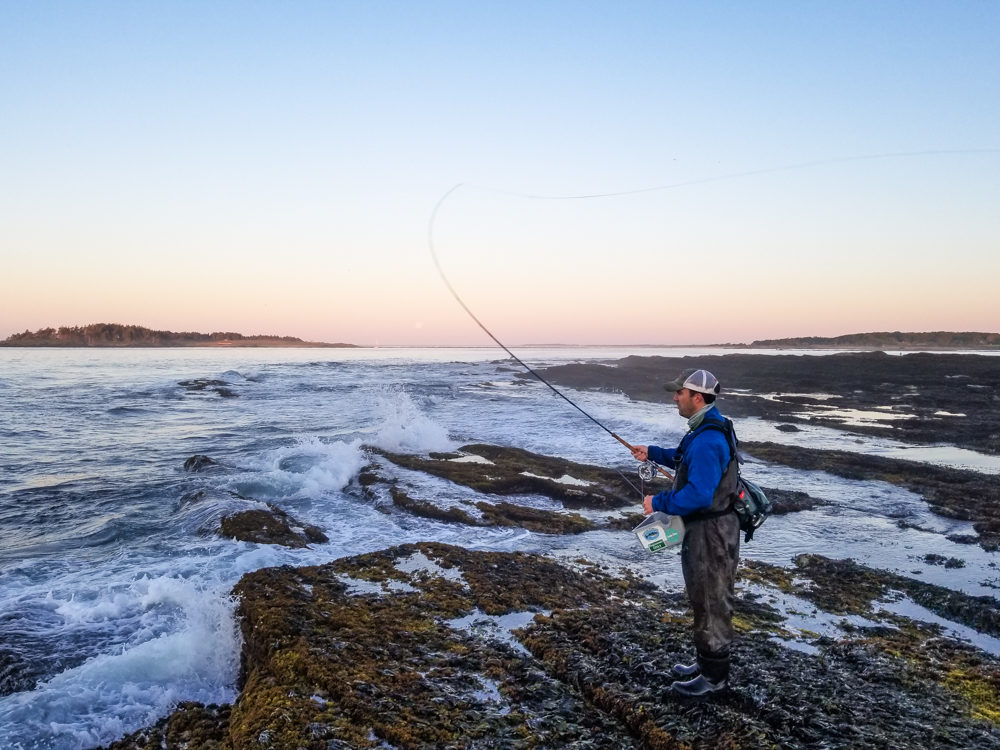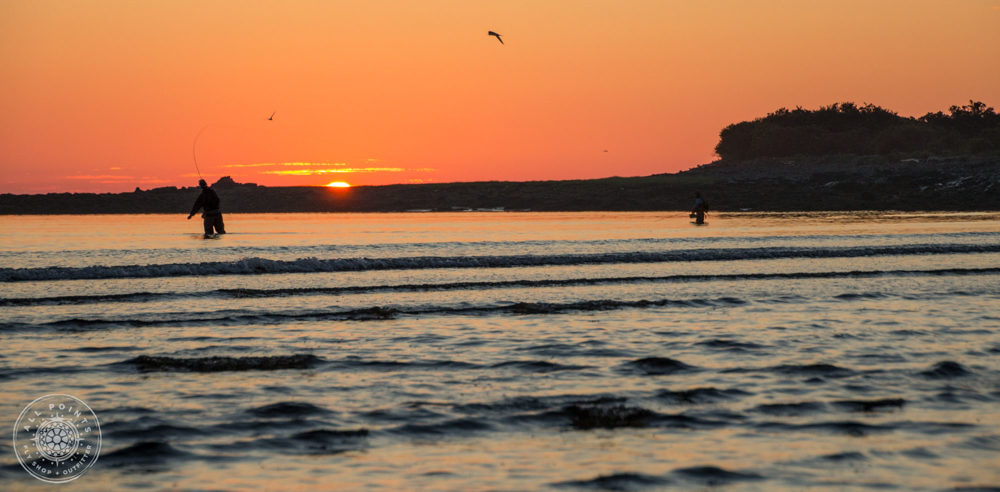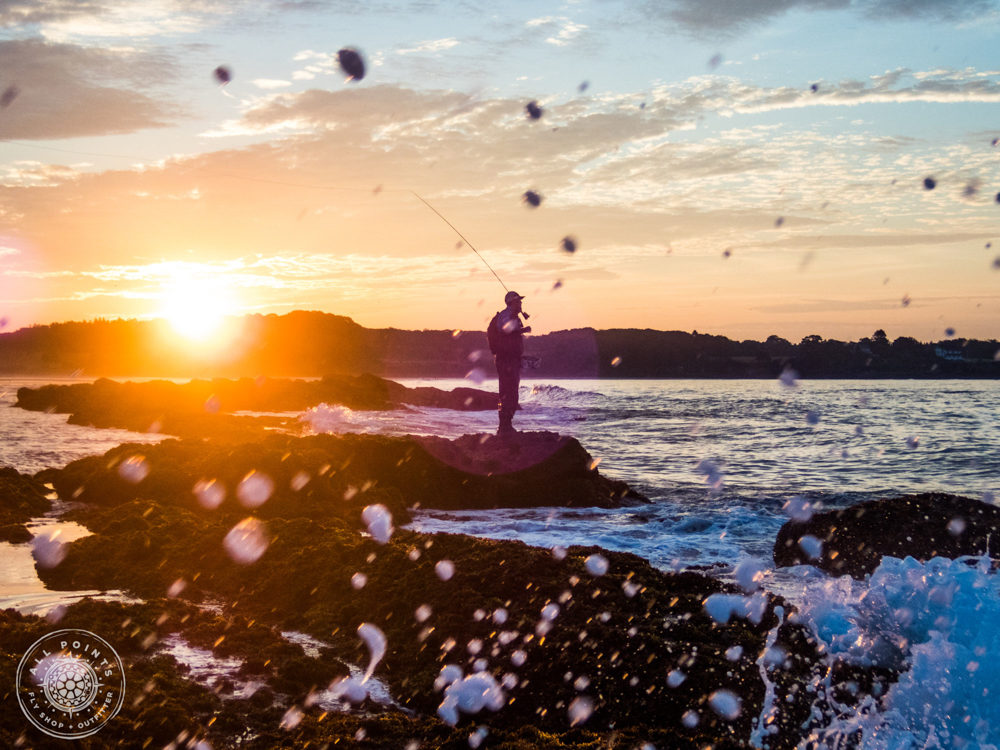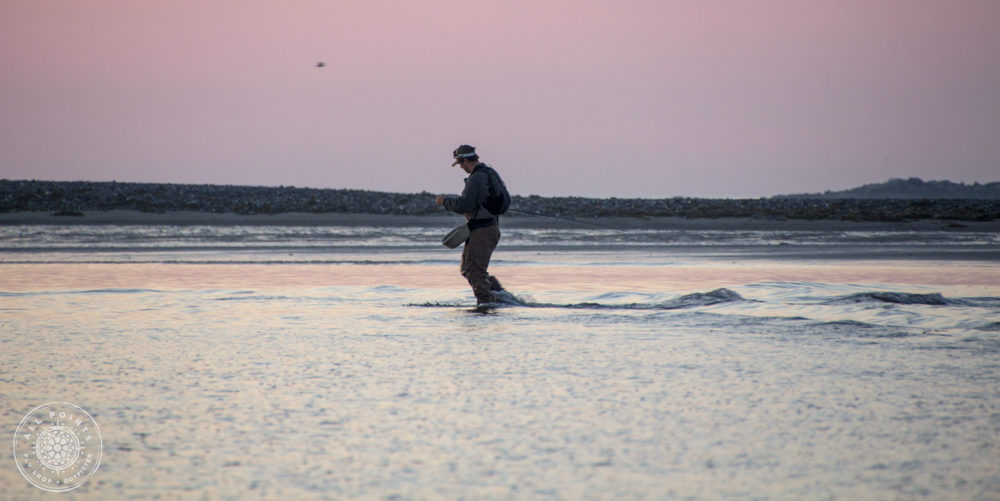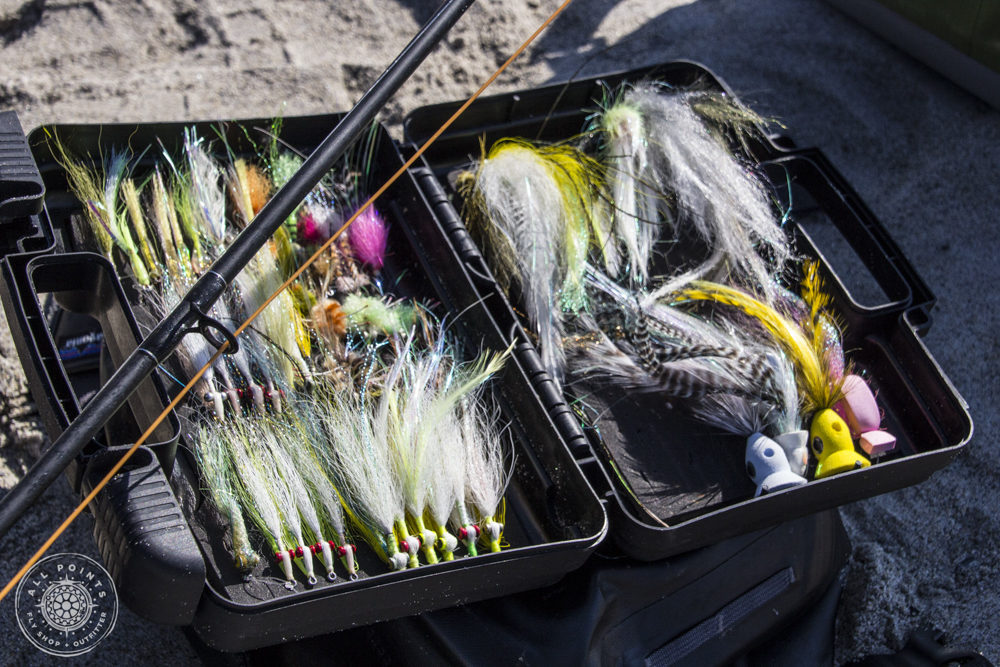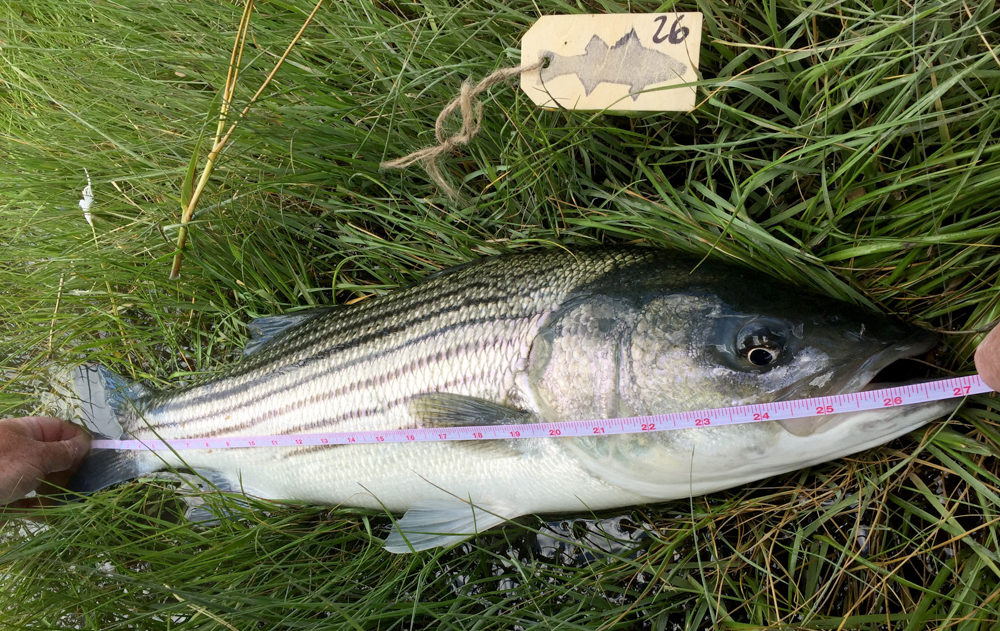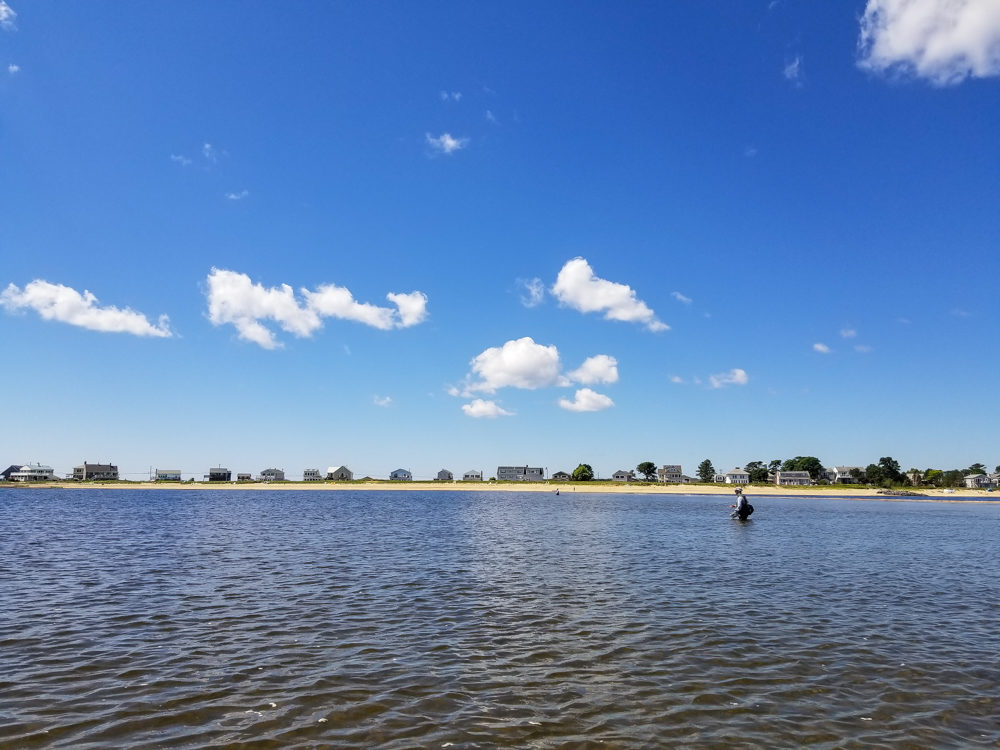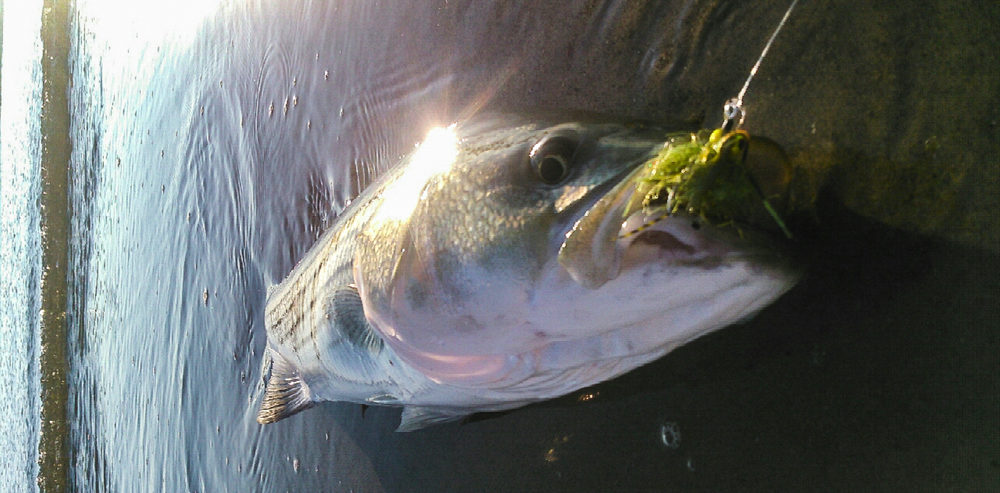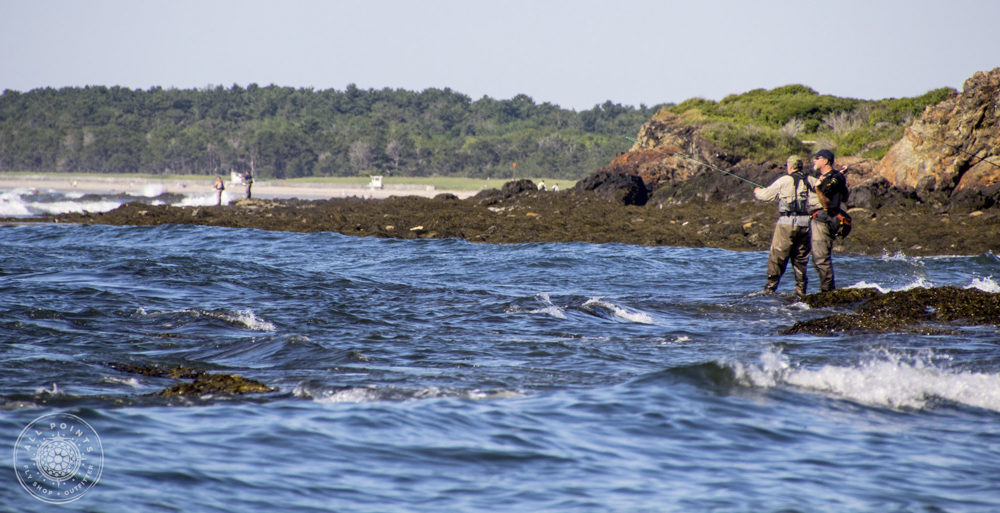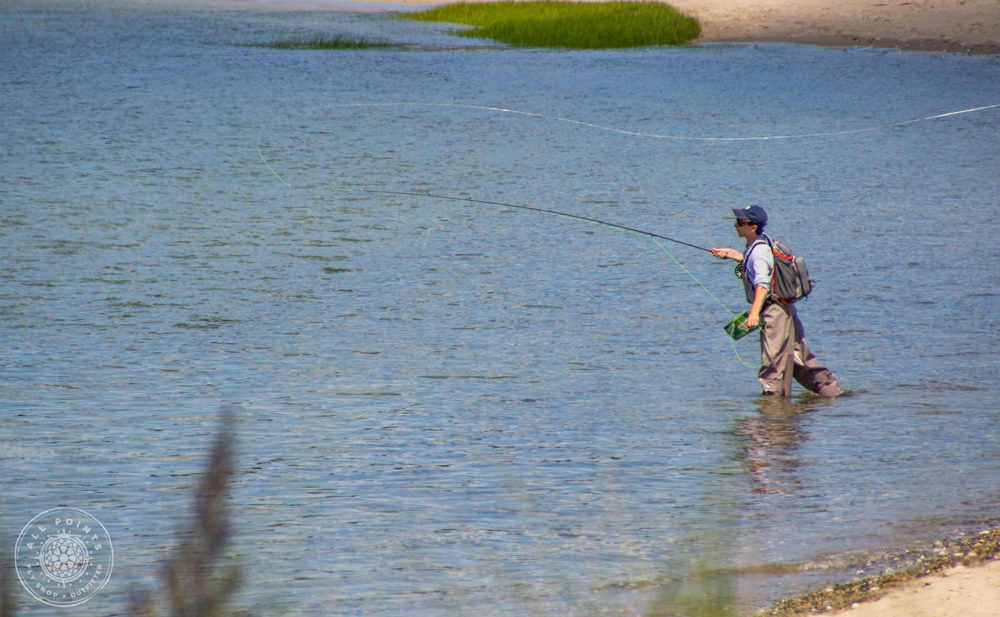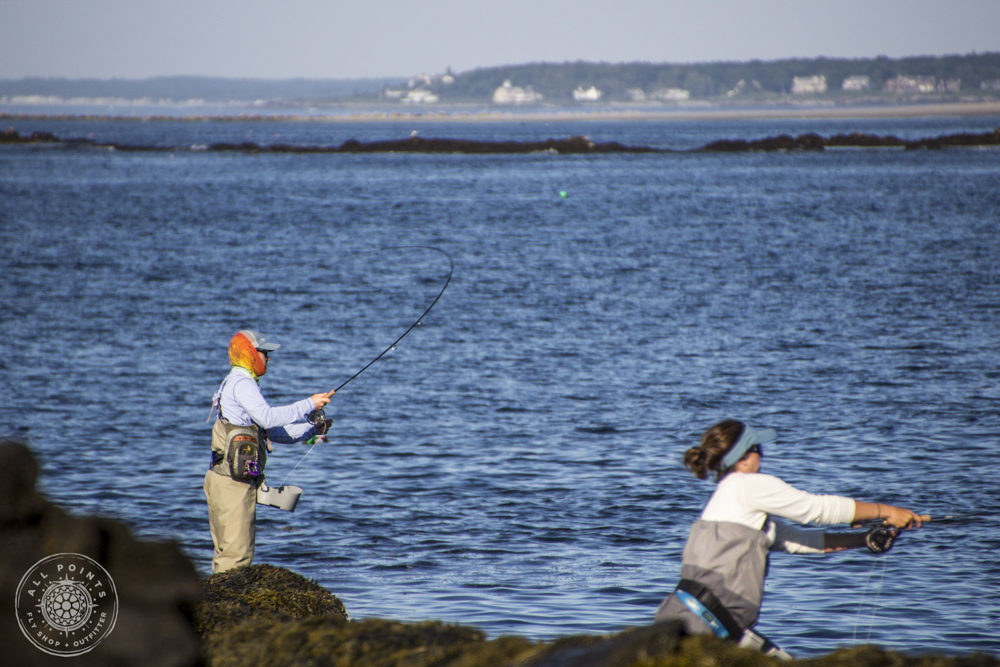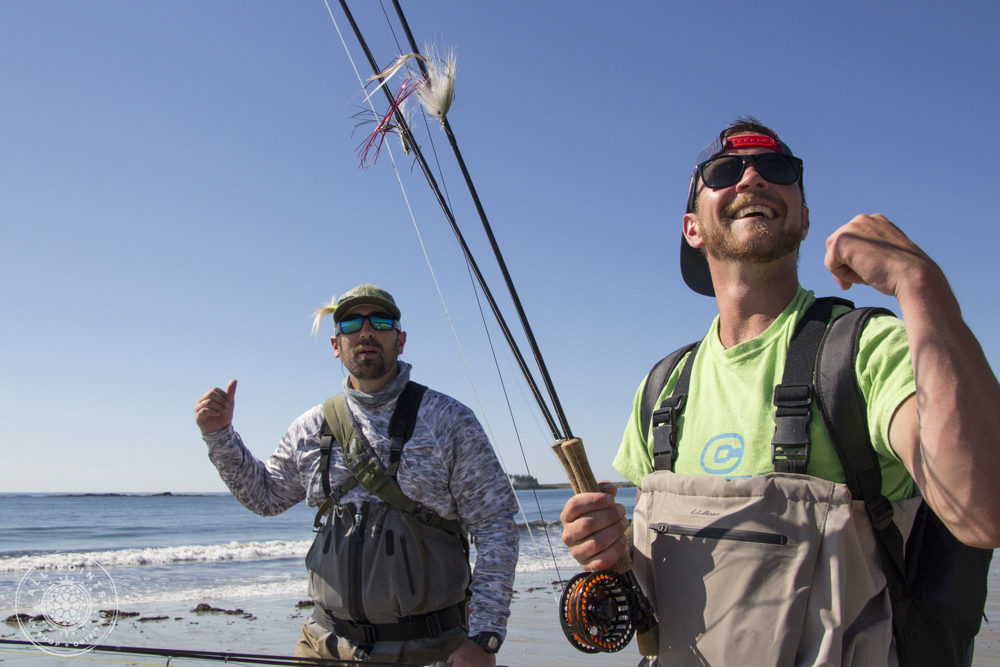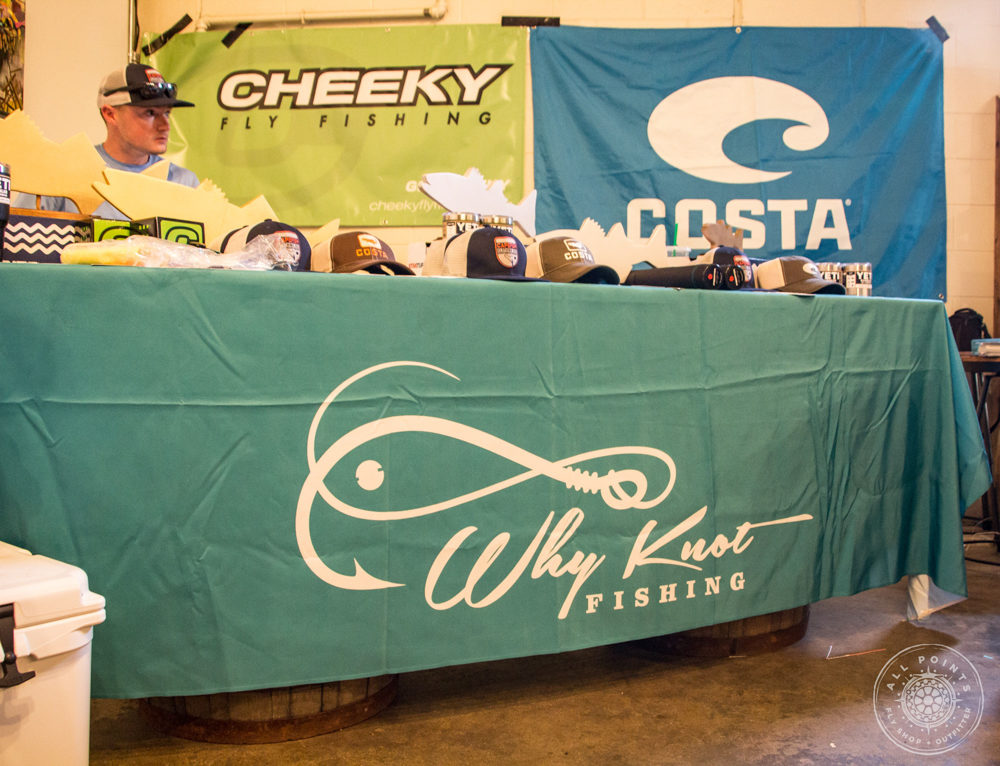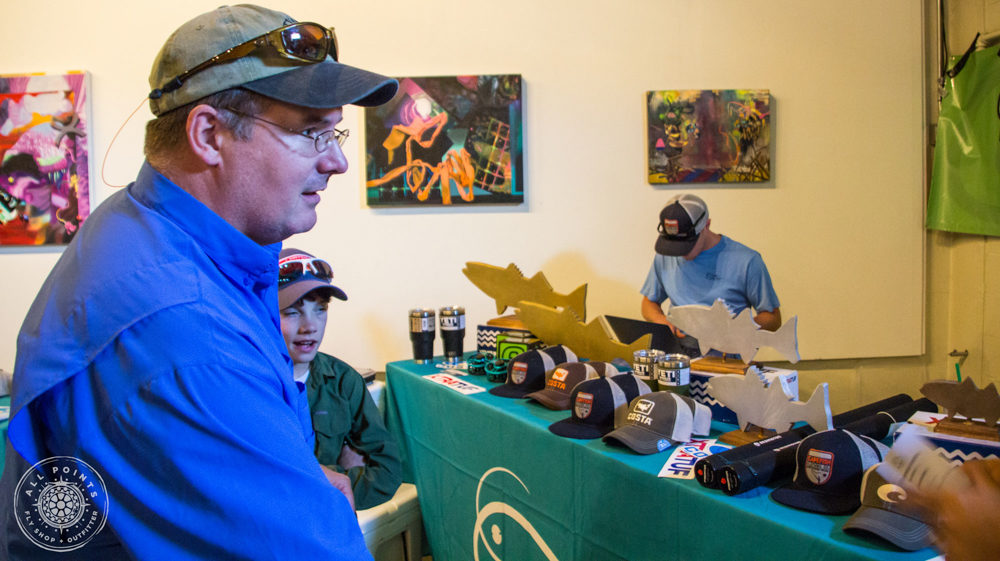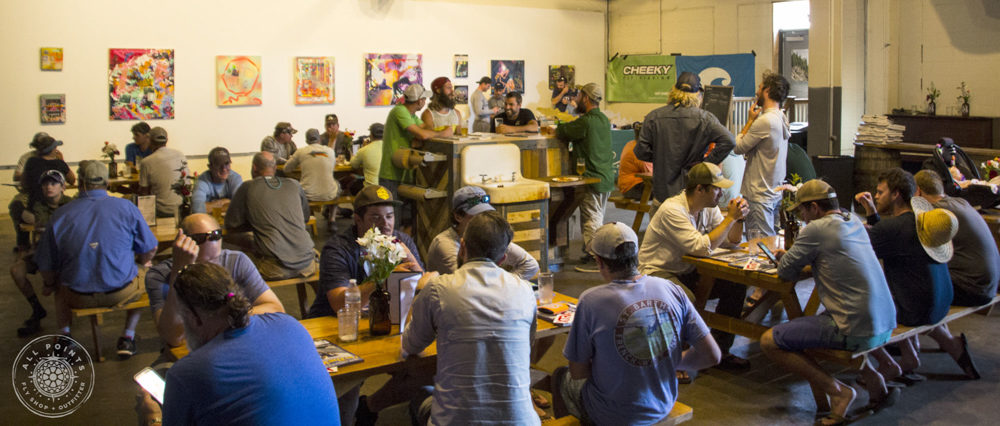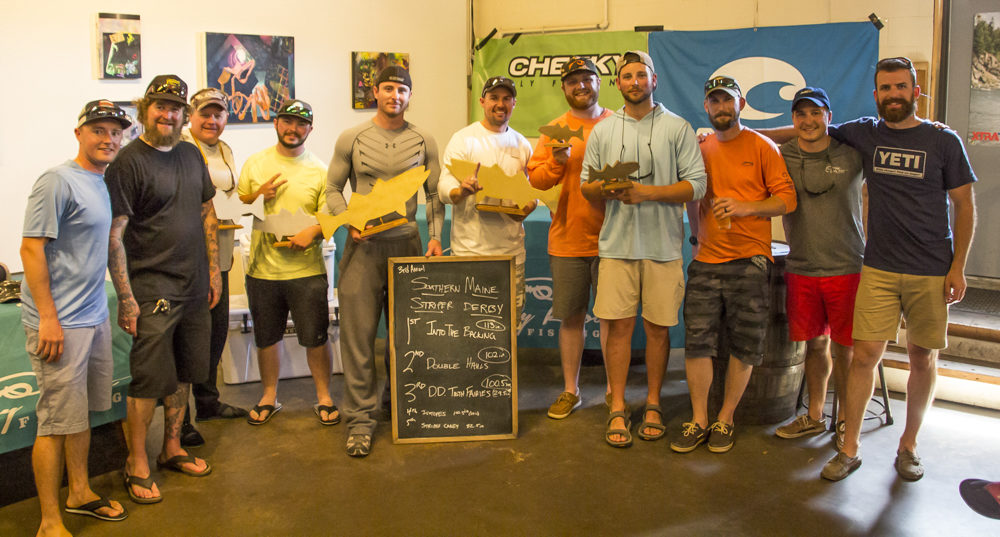 na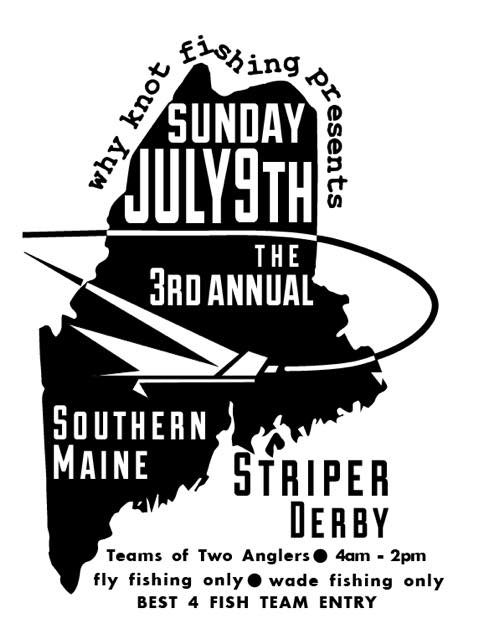 This is a Catch & Release Only Tournament for Striped Bass
– Catch – Photo – Release Format
– Competing for the Longest Combined Total in Inches of the Anglers' Four (4) Longest Striped Bass
– Fly Fishing Only
– Wade Fishing Only
– Teams of Two (Must Stay Together During the Tournament)
– Fishing is Open to All Maine Coastal Waters
Tournament Details:
– Check-in starting at 3:30 @ Fisherman's Co-Op; Pine Point, Scarborough, ME
– Tournament Fishing Hours from 4:00am – 2:00pm
– All Photos of Striped Bass Caught Need to Have Identifier and Measuring Tape Clearly Visible
– All Measurements Are Made From Tip of the Nose to the End of the Tail
– All Measurements Made to the Nearest Half – Inch
– Scorecards must be entered by 2:00pm to be valid
– Cumulative Length (inches) of the Four (4) Longest Striped Bass Per Team Will Constitute a Team's Final Score.
– The First Tie-Breaker is the Single Largest Fish in Inches. Second Tie-Breaker is time of Scorecard Submission (Earliest Wins.)
– After Party at Oxbow Brewery in Portland, ME starting at 1:00pm
This Tournament is Sponsored By:
Costa Sunglasses, YETI Coolers, XtraTuf Boots, Cheeky Fishing, Buff USA, Cortland Line, Rising, Beulah Fly Rods, PostFly, Mud Dog Flies, East Coast Flies, CoastBusters, Ben Whitehead Art, Oxbow Brewery, and All Points Fly Shop & Outfitter