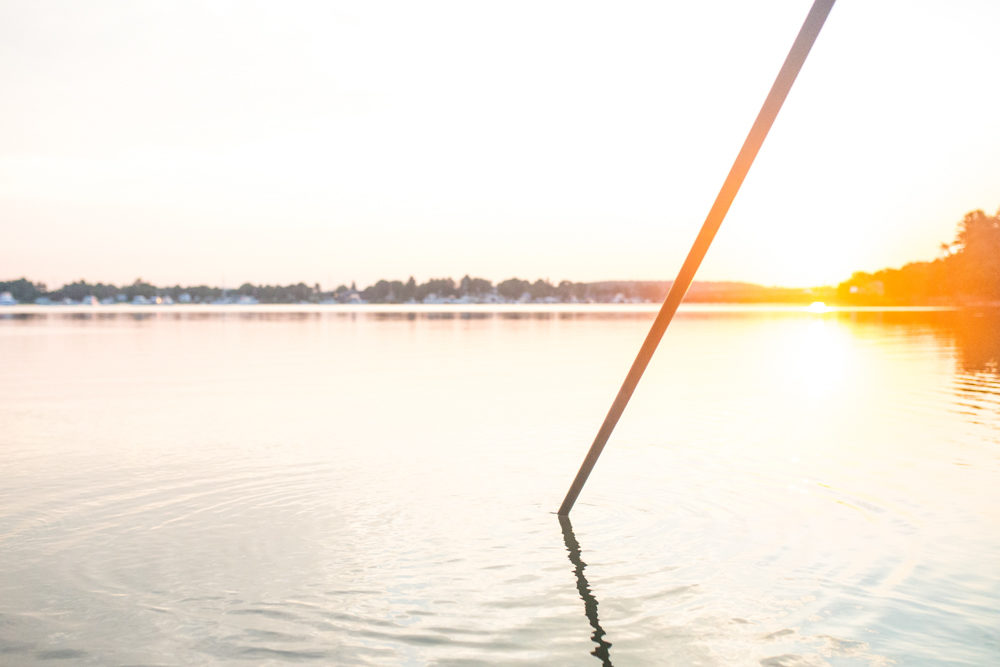 Long, calm flats. Subtle wakes. A poling platform, from which a guide moves the boat over skinny water, stalking fish.
Sounds like bone fishing, right? On this day, we're poling the flats of southern Maine, casting to striped bass. This is a form of fishing I've down in warmer, more equatorial destinations: Honduras, Key West, Boca Grande even. But it's not a style that many associate with fly fishing in New England.
Kyle Schaefer, of Soul Fly Outfitters, is now guiding in Maine and New Hampshire for stripers. his boat is unique; it's a 16′ Hog Island Boat Works boat — small, but perfect for these conditions. It doesn't require much water, it's comfortable. Kyle is an incredibly nice guy — quick with a laugh, handy with fishing stories, and of skiing, and even entrepreneurial adventures. If you recognize his name, it might be from his business Tidal Roots, which has made the most beautiful, hand-made wooden paddle boards I've ever seen, hands down.
There's a few  guides that have done this style for years now — Jamie Boyle, Eric Wallace in Maine, to name only two — but it's a style that has yet to be more widely adopted. After one day out, I am reminded of the simple question: why?
Not that we minded. We had the flats to ourselves. We saw fish, we had a bunch of bites and follows by fish big and small, and we landed a few schoolies. It was a truly great day.
James, the owner of Beulah Fly Rods, had a great day with Kyle. Truly. I'd highly recommend you spend a day with him. His info is below:
kyle@soulflyoutfitters.com
(603) 969-3050
—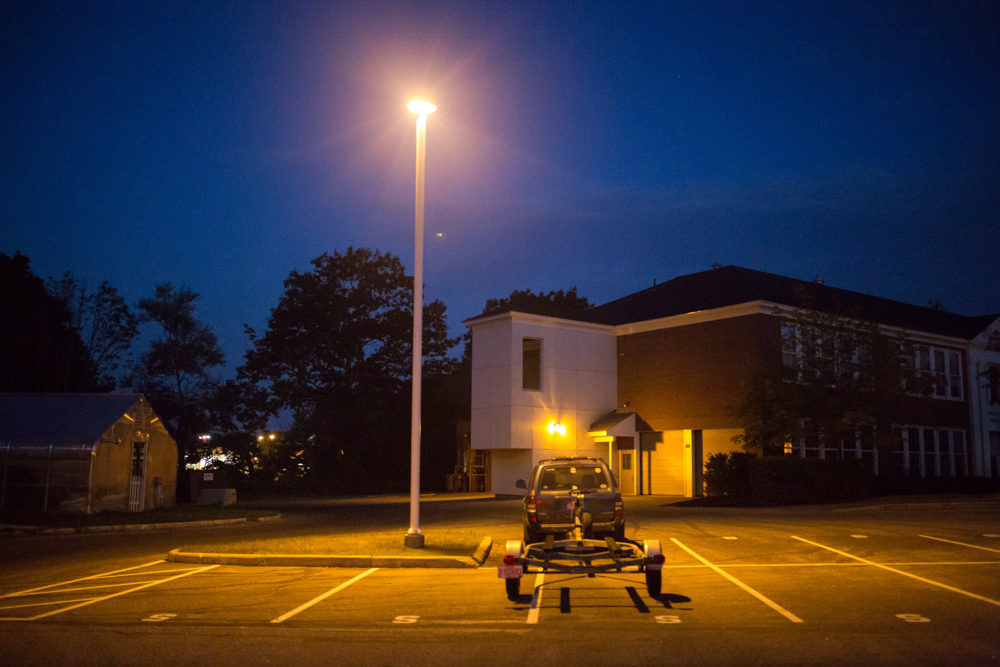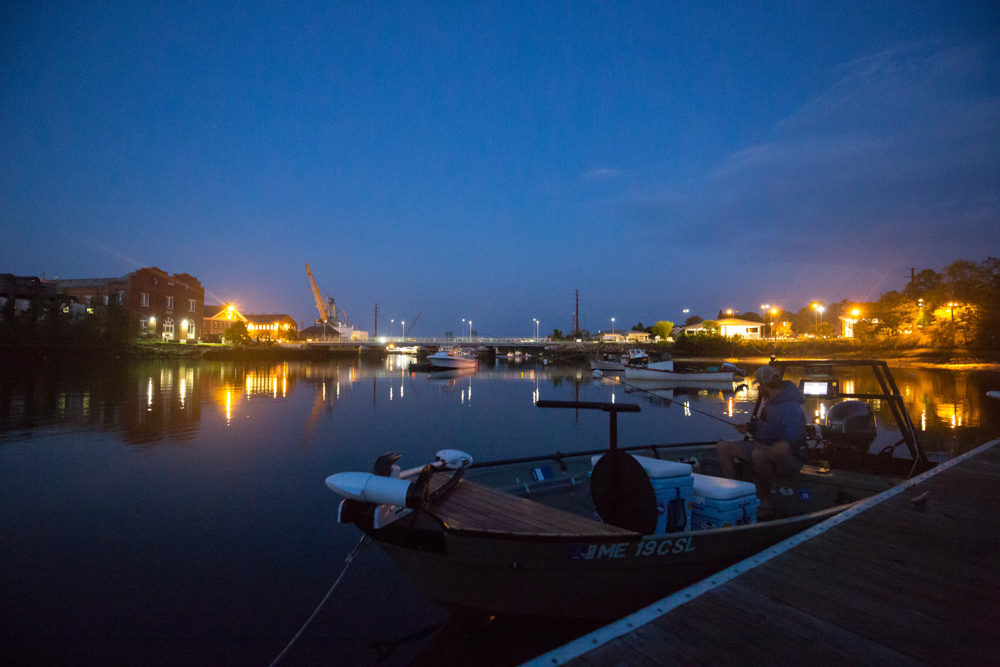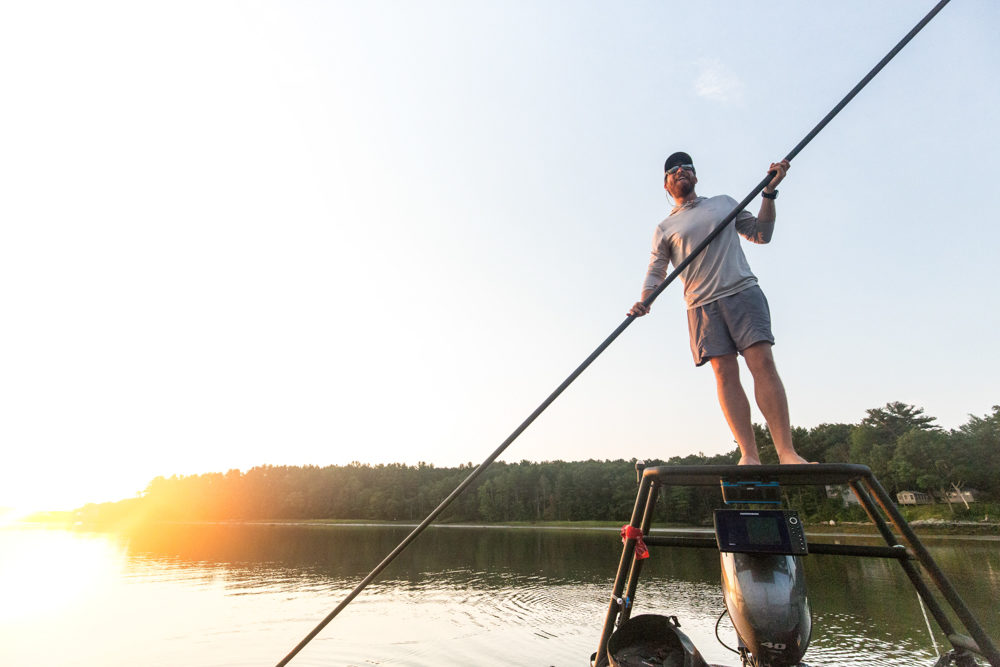 Welcome to Islamorada, Maine.