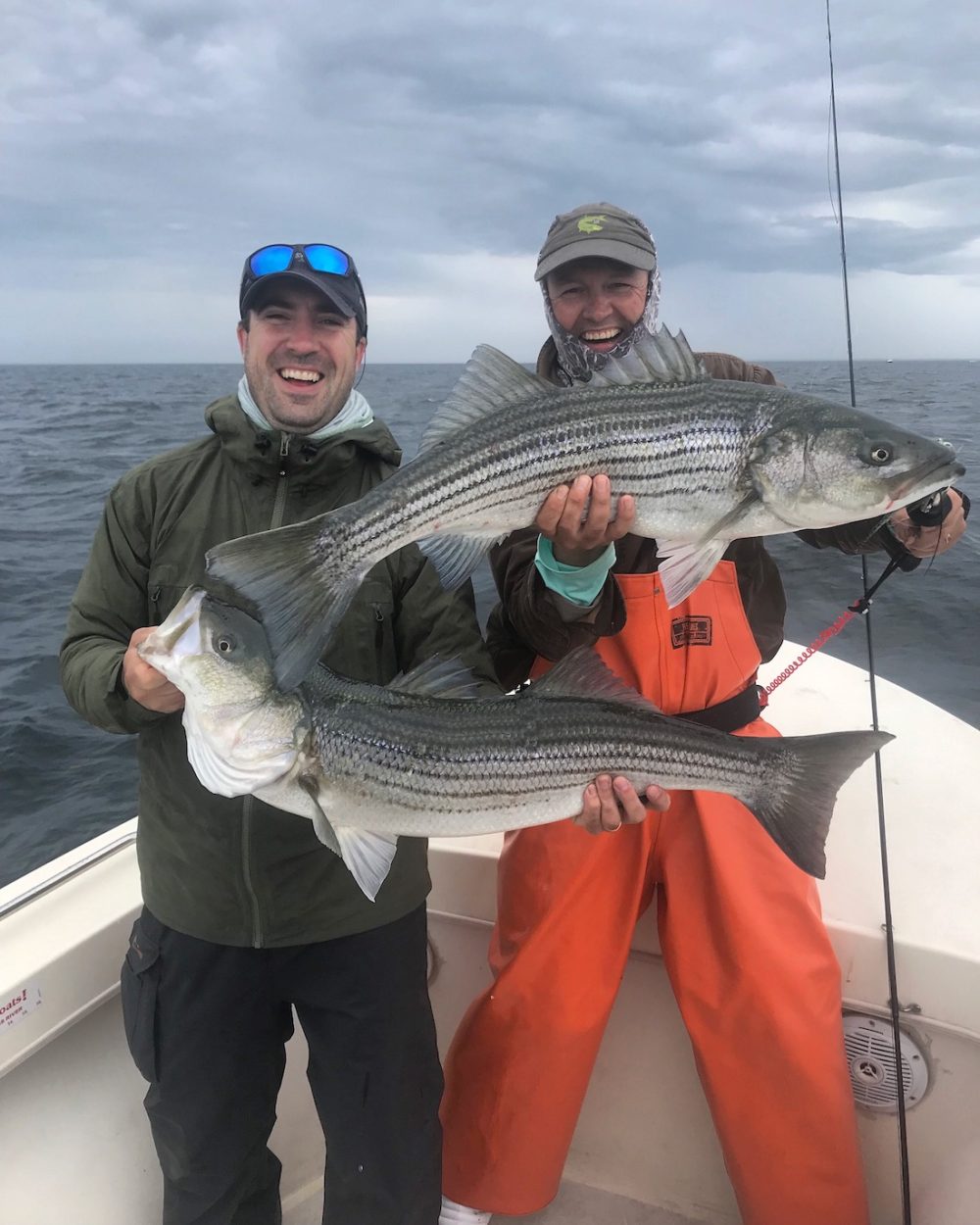 The forecast for the weekend did not look good. With a marine forecast calling for seas as high as between 4-7 feet, and with a winds forecast to gust up to 25 knots, we should, by all reasonable account have stayed home. But hope springs eternal, as Walton said — especially with a fridge full of beer, and a track record of success early on the Cape.
A few years ago, we went down to the Cape around this time of year and chased striped bass with guide Todd Fedele. We found big fish on the surface, with not a soul around. This trips, we were determined by the memories, and not deterred by the forecast.
We may have been fools, but, dammit, we had reason to be.
As the hazy pain of a 3:30 am alarm was wearing off, I found myself throwing dry bags into the boat and jumping aboard. As we nosed out of the harbor, we found washboard seas — uncomfortably rocking and rolling this way and that. It did not bode well.
And then we saw a bird.
Sometimes, that's all it takes. One bird, fluttering and hovering. My dad Andy made one long Hail Mary cast with a soft plastic under the bird and the reaction was instant — a deep, sloppy, aggressive WWHHHAM! It was not the kind of playful flirtation of a schoolie, but of a nice striper.
I cast out my bunker fly out and saw a series of 30″ fish come marauding through the sloppy waves behind it. I slowed my strip and was immediately on. Our friend Barry cast out, and was immediately on.
A triple of high twenty to thirty some-odd fish to start the day?
Later, we found them on the surface again when Barry — our friend and captain — and I both got into these nice fish on the fly. We measured them against his handy bow measuring tape at both around 33″ or so.
We may have been fools, but, dammit, we had reason to be.
—–
Here is the photo from a few years back with my dad Andy.