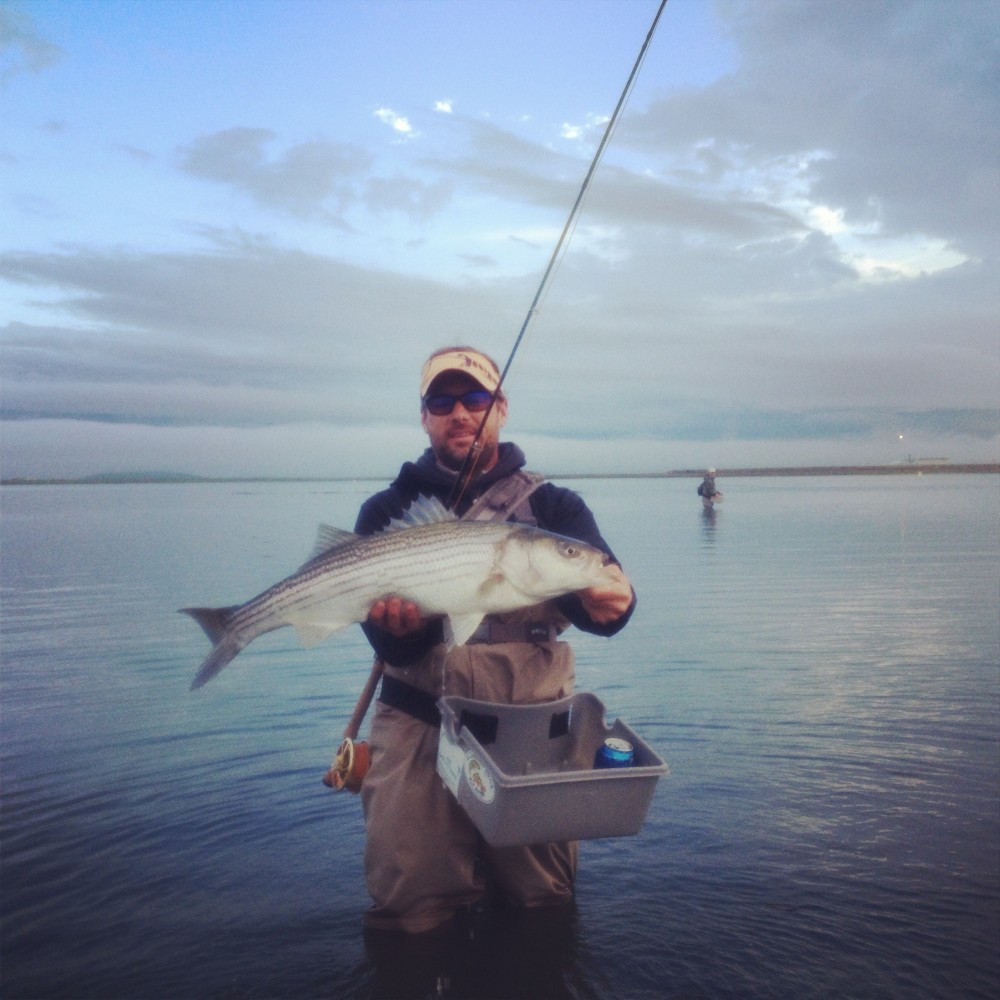 If you're a regular reader of The Drake, you may have seen my articles over the past few years, where I've been fortunate to become a regular contributor. In this winter issue, I have a piece on a subject close to my heart: fly fishing for striped bass in Boston harbor. The article is accompanied by a photo by Boston's own Dave Skok, the renowned fly tier, and talented photographer. See below for the opening paragraph. Read the full article online or in the magazine.
The Drake
Winter 2016
Boston Habah
Wicked historic, with good fishing
GLASS AND RUSTED METAL on the beach. The deafening sound of planes landing. And a steady striped-bass bite. The mussel beds and grungy shores of Boston Harbor may not be pristine, but they reliably produce fish—stripers, bluefish, carp, even the rare bluefin. When I tell people I fish here, they scoff, laugh, or plain don't believe me. And I can't even blame them, really, because the place is still pretty rough around the edges.